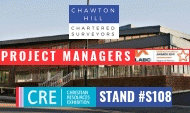 Search Directory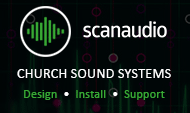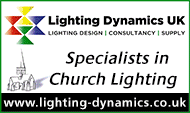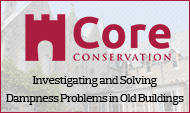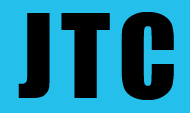 CRE Events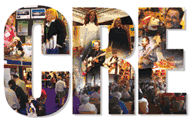 CRE roadshow heads for Sandown following successful Manchester return
'What a wonderful exhibition – we have discovered so much here. Please, please, please come back to Manchester soon!'
That was the overwhelming feedback from visitors to CRE North in Manchester in March. In fact, such was the warmth of the welcome as the show returned to the city that it isn't a question of if, but when, the exhibition will be heading north again, according to the organisers.
Stained Glass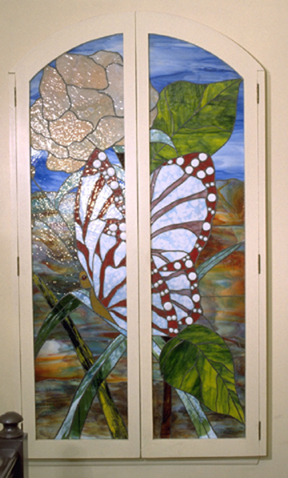 A brief history of stained glass
The origins of the first stained glass windows are lost in history. The technique probably came from jewelry making, cloisonné and mosaics. Stained glass windows as we know them, seemed to arise when substantial church building began.
By the 10th century, depictions of Christ and biblical scenes were found in French and German churches and decorative designs found in England.

New products help to conserve our heritage
Whilst visitors to this website operate in the sector committed to restoring and conserving the historic buildings and artefacts belonging to the past, they are non the less reliant on the very latest products on the market place to perform this task.
Showcased here you will find some of the latest and most innovative new products and services currently available to help us preserve and maintain our heritage for the enjoyment of generations to come.
Latest Entries
Heritage Training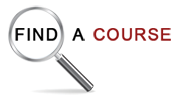 Skills for the future to safeguard the past
Ecclesiastical and Heritage World have a selection of heritage training providers listed within our online directory offering a wide range of courses.
Architectural Metalwork

A guide to architectural metalwork, wrought iron and its restoration
Our next issue will feature a fascinating insight, exploring metallurgy, production techniques, its architectural and historical context and best practice conservation.
Heritage Bath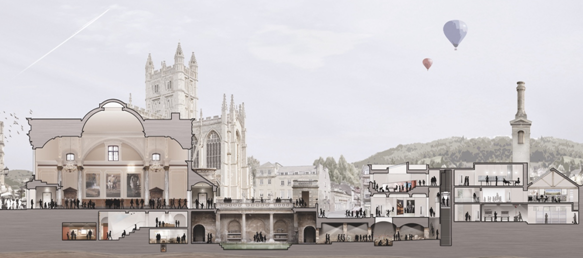 Spotlight on church and heritage work in Bath
Founded by the Romans as a thermal spa, Bath became an important centre of the wool industry in the Middle Ages. In the 18th century, under George III, it developed into an elegant town with neoclassical Palladian buildings, which blend harmoniously with the Roman baths.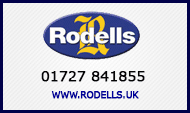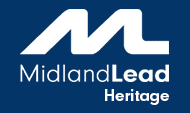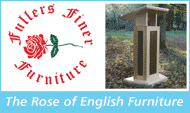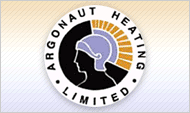 Promotional Videos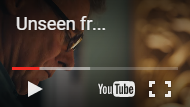 Watch the latest videos from the church & heritage sector here
Traditional Lime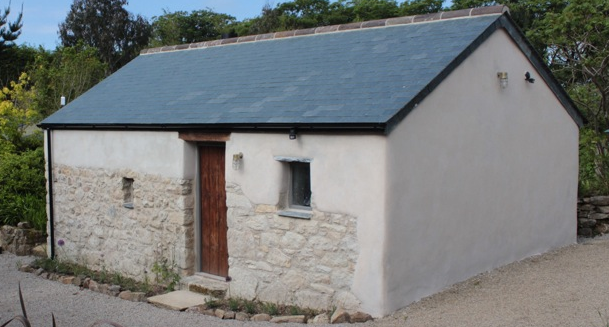 Ancient building material still has many uses
One of the universal building materials prior to the end of the 19th century was lime. Lime was present in various forms in almost every building, from limewash on the walls of cattle byres and cottages to the mortar used on cathedral and castle walls.
Lead Training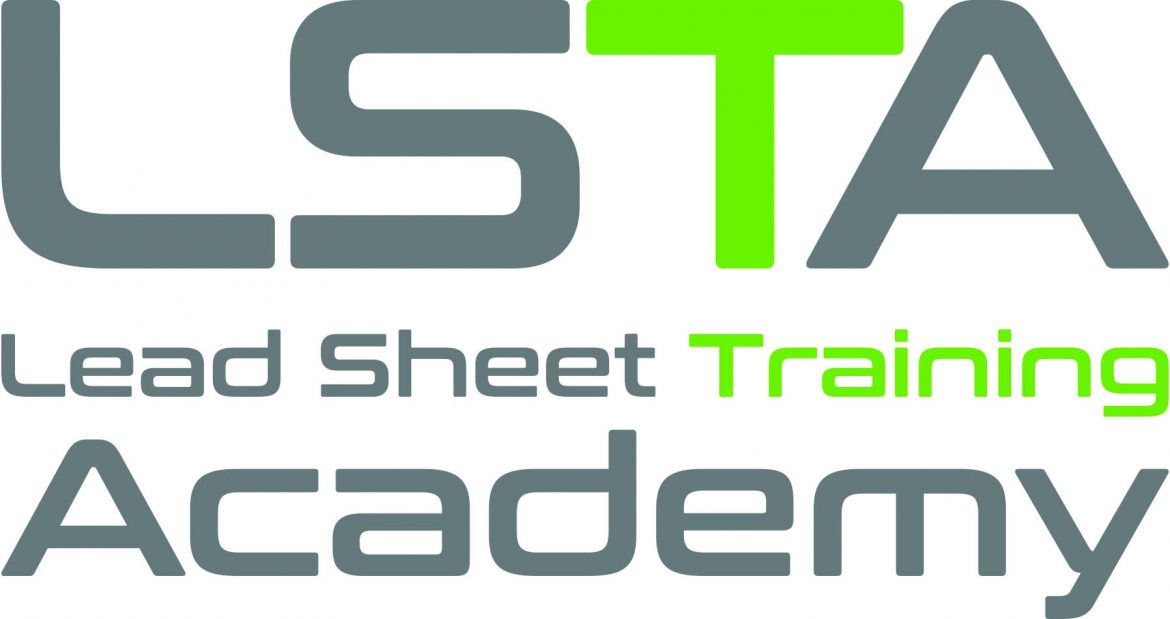 Training at the Lead Sheet Training Academy
The Lead Sheet Training Academy is at the forefront of training for those using lead or hard metals in the construction industry.
Lead Contractors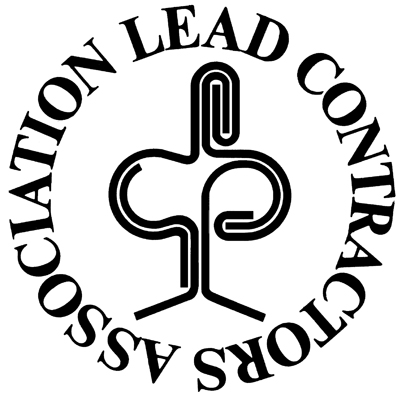 Members offer 25 years peace of mind
The trade body that represents the leadworking industry – and guarantees quality in that industry – is the Lead Contractors' Association (LCA). The LCA was formed in 1984 to promote quality standards in leadwork and now comprises over 70 specialist contractors committed, supported by 15 associate members who supply materials and ancillary services.

Read More...
Pest Control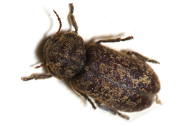 Michael Palin warns of death watch beetle threat to churches
Michael Palin is supporting the future of the UK's historic churches and chapels with a voiceover for a new animated film.
The 80 second animation, produced for the National Churches Trust, highlights why churches are some of the nation's best loved buildings.

Drone Surveys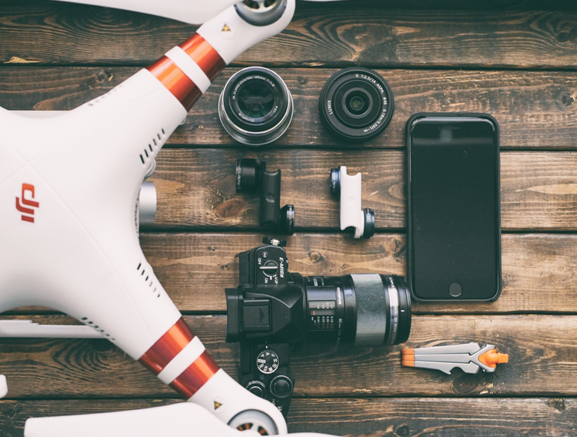 Your surveys no longer need to be done on a wing and a prayer
The use of unmanned aerial systems (UAS) is rapidly expanding as the carers and keepers of old buildings and churches learn how much easier and more cost-effective completing surveying and maintenance projects can be with the professional use of drones.
Lightning Protection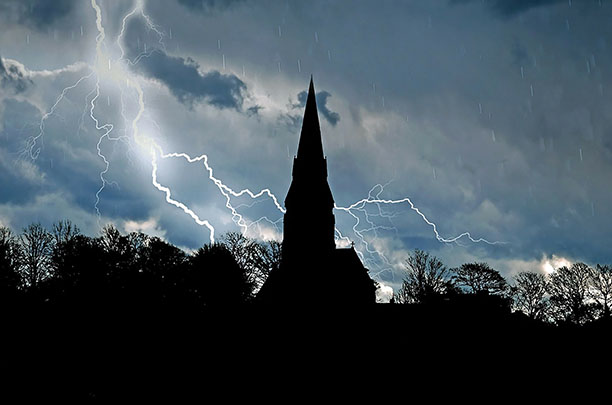 When lightning strikes are you protected against this act of God?
The issue of lightning protection in churches is one that has exercised this publication for many years. In this four-part series of spotlights on the issue we will be revisiting various aspects of the subject, beginning with an overview of current thinking.
Heritage Roofing

Heritage Roofing Register - a helping hand for architects
A unique register of heritage roofing specialists is providing much needed help and assurance for architects and specifiers when working on heritage projects. The Register is the brainchild of the UK's largest roofing trade association, the National Federation of Roofing Contractors (NFRC).
Heritage Crime

The development of the Heritage Crime Programme in England
Mark Harrison, Head of Heritage Crime Strategy at Historic England, outlines the development of their Heritage Crime Programme.
Historic England defines heritage crime as: "Any offence which harms the value of England's heritage assets and their settings to this and future generations."
Fire Guidance
Fire guidance for churches and heritage buildings
Fires in churches and heritage buildings have a number of causes and can have devastating consequences – not only in terms of damage to property, but also as the cause of serious injury and even loss of life.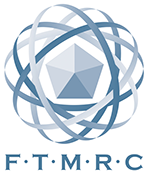 Working in partnership is key to success
This was the key theme in the chairman's introduction to the recent FTMRC statement. Chairman, Trevor Corser, also managing director of JTC Roofing Contractors Ltd, said: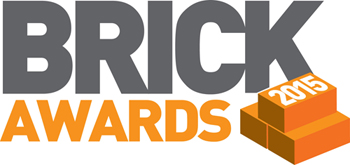 Michelmersh Brick Holdings PLC is delighted to announce that it collected four of the fifteen accolades at this year's Brick Awards, held last night at The Hilton, Park Lane in London. The British manufacturer won Best Refurbishment Project, Best Public & Education Building, Best Housing Design Award and the BDA Chairman's Award. Now in its 39th year, and hosted by the Brick Development Association, the Brick Awards celebrate excellence in design and construction using brick.
Read more...
Regen, the 3rd annual free-to-attend Exhibition and Conference for the UK Regeneration Industry, is taking place from Wednesday 22 to Thursday 23 March 2017 at St George's Hall in Liverpool.

For exhibiting companies wishing to market or sell their products and services, attract new investment or establish new long-term business contacts and relationships, or visitors wanting to meet potential suppliers or partners, or attend the conference to learn, discuss and debate the hot topics in regeneration, Regen offers something for everyone involved in the industry.

Urban & rural regeneration is a massive industry in its own right, and continues to transform the prosperity of every town and city in the UK, and is the precise reason that Regen was launched 3 years ago, attracts over 1,500 registered delegates each time, and is now firmly established as the regeneration industry's leading forum in the U.K.

Read more...

Re-roofing of Tyntesfield House, a Grade 1 Listed Victorian Gothic Revival mansion near Bristol, formed a major part of it's restoration, which won the RICS 2012 South West Building Conservation Award. Leaks in the roof had caused water damage in most rooms and poor maintenance had contributed to its state.

A key principal of the restoration was the retention, where possible, of all original materials and the use of traditional 'like for like' materials, which led to new Dreadnought roof tiles being used alongside those salvaged from the property.

Read more...

Your building needs you! Unfortunately, the best time to check for leaks and overflows in gutters and downpipes is while it is actually raining.

National Maintenance Week is coming up in November and this annual awareness week always ends with National Gutters Day - this year on Friday 27 November 2015. It is a gentle reminder for everyone to take a little time to make a simple check on the condition of any property you are responsible for. A basic building 'MOT' can save you from having to spend a great deal of money at a later date.

Read more...

Northcot Brick, one of the UK's foremost independent brick manufacturers, has received a prestigious 2015 'Build It Award' for the quality of its brickwork.

As this year's outright winner in the 'Best Masonry Home' category, Bridge House, a traditional brick and flint family house in Norfolk, was highly praised by the judges for its outstanding craftsmanship and brick detailing, which they said 'could not be faulted'.

Read more...

At the beginning of October, some 57 LCA members, associates and their guests assembled at the Fawsley Hall Hotel, near Daventry for the announcement of the winners of the 2015 Murdoch Award and Murdoch Sponsors Award competitions.

The Awards are presented each year in recognition of the very best in leadwork design and installation, carried out by the specialist members of the Lead Contractors Association - in effect the ultimate accolade for the craft of working with lead.

As part of a pre-dinner reception hosted by Jamestown Metals, guests were able to assess the entries for the 2015 Awards and try to pick the overall winner from the keenly competitive and high quality nominations.

Read more...

Do you have a forthcoming event or special anniversary in your church? An exciting commission in glass would be an excellent way to mark the event and will provide a striking feature for generations to come. Is there a new glazed partition at the back of the church to separate a refreshments area? Could a visual connection be made to the rest of the building by incorporating a newly designed stained glass church window as part of the glazed screen?

Bristol-based AP Stained Glass Design and Restoration undertake repairs of all sorts to church and chapel windows, matching the original as closely as possible.

Read more...

In a recent issue of Ecclesiastical and Heritage World the cover story featured the restoration project at the Grade One-listed Church of St Andrew in Epworth, Lincolnshire – known as The Wesleys' church. A long-suspected Saxon church had been found under the concrete floor when it was lifted for replacement with a more authentic stone floor.

The lifting of the floor provided the opportunity to replace the old heating system with an underfloor system. The installation of underfloor heating in Grade One-listed churches is often fraught with difficulty, so the opportunity to do so without disturbing the fabric was grasped.

The new system was installed by Yorkshire-based Byfield Heating Ltd, specialists in underfloor installations.

Read more...

Exhibiting for the first time at a CRE event this week were a new company in the sound and light arena - new in name but with over 80 years experience in the industry!

In February 2015 Northern Stage Services acquired Lancelyn Theatre Supplies and Lancelyn Lighting to create National Stage Technology - a UK-wide stage, sound and lighting solutions provider. Northern Stage Services, Lancelyn Theatre Supplies and Lancelyn Lighting have over 80 years' experience in the industry with an enviable reputation in the marketplace.

Read more...

Marston's brewery in Burton-on-Trent, is very much the spiritual home of British beer. Still brewing in the traditional way, this historic brewery was established in 1834, using the unique spring water from the Trent Valley that gives its ales the famous sulphurous aroma known as the 'Burton snatch'.

The Victorian brewhouse, which stands in the town centre, boasts an impressive grade II listed industrial chimney, which is a well-known local landmark.

Read more...

Sound Space Design are proud to have been acting as acoustic consultant on two RIBA award winning projects this year. Island Pavilion and Bridge, Wormsley with Robin Snell and Partners won in the south region category and follows in the success of the 2012 RIBA award winning Garsington Opera Pavilion also on the Wormsley Estate and in association with Robin Snell and Associates.

Read more...

Global intelligent fire systems manufacturer, Advanced, has been chosen to protect the historic Empire Hotel in Bath.

The historic Grade II-listed building is located close to Bath Abbey and Pulteney Bridge and was used as a Royal Navy postal sorting office from World War 2 until 1990, when it was converted into retirement apartments and restaurants.

Read more...

Any architecturally or acoustically demanding building which requires sound or communication systems needs input from experienced audio specialists to ensure the right products and design input are incorporated into a new or upgraded system.

Members of the Institute of Sound and Communications Engineers (ISCE) are professionals from the field of audio, especially public address, voice alarm, sound system, audio frequency induction loop system, audio-video or acoustics, who maintain a code of conduct in professional activities.

Read more...

Purcell is delighted to have two projects recognised once again at the Oxford Preservation Trust (OPT) Awards. The Undercroft Bar received a certificate and St Nicolas Church, Abingdon, received a letter of commendation. Purcell has previously won with the Radcliffe Humanities Building and the Oxford University Museum of Natural History.

The Undercroft is a Grade II listed bar that was desperately in need of modernisation. It's located within the lower level of the Lee Building at Christ Church and was formally used for dissections as part of the Anatomy School. Purcell upgraded the area to improve access and build a new bar and facilities making better use of the space.

Read more...

When the local scout hut in Middleton, Greater Mancester was being demolished, a new home for the scout window of 1924 was required. St Gabriel's, the local church, was chosen to be that home.

Cheshire Stained Glass removed the window from the hut and stored it until a final decision about its future had been made.

Read more...

In recent years many historic crafts and trades have gradually declined or been separated from mainstream building in the face of the demand for mass production and more cost effective processes.

Modern brick making, in particular, has developed far beyond its small-scale regional origins. Today's enormous high-tech factories have the capability to produce immense quantities of perfectly uniform and colour-controlled bricks through fast, efficient, fully automated processes.

However, as technology continues to advance, traditional craftsmanship is in danger of becoming lost in time.

Read more...

Church Sound Chester is being held on Wednesday 4th November 2015 at the Abode Hotel Chester from 3 pm to 8 pm.

At Church Sound Chester visitors will have the opportunity to see and hear how modern technology can enhance and benefit 21st century worship.

Read more...

Innovative church lighting specialists Lighting Dynamics UK were one of the major exhibitors at CRE Midlands which took place from 7-8 October at Birmingham's NEC.

The company, based in Sutton Coldfield, West Midlands, continue their development as one of the UK's premier companies specialising in the interior and exterior illumination of cathedrals, churches and other places or worship throughout the UK and Ireland. Pictured is a recently completed project at St Giles RC Church in Cheadle.

The company is dedicated to offering a totally independent, creative, unbiased lighting design and consultancy service and as required, they can also supply of all the associated and specified lighting equipment.

Read more...

The Stoke on Trent-based church heating specialists featured on the front cover of our latest issue were also exhibiting at CRE Midlands.

Mellor and Mottram don't believe in doing things in ones - or even twos. They seem to make a habit of installing trios of systems in churches in close proximity, often as a result of previous collaborations.

Such was the case when the company was approached by Rochdale architect Graham Holland to carry out a survey of the system at Holy Trinity in Littleborough - a Pennine village to the north of the town.

Read more...

Britain's foremost independent manufacturer of genuine handmade Kent Peg tiles and Plain tiles. Traditionally made using local materials, then baked to exacting standards, Tudor's roof tiles suit both historic and modern constructions, from new build or restoration.

Tudor Roof Tile Co Limited is proud to be a 100% British company and is now the largest independant manufacturer of handmade only roof tiles. They are particularly suited to architecturally sensitive churches and old building.

Read more...

Of course aluminium guttering will never completely replace cast iron. Cast iron is often obligatory on our oldest buildings - and with good reason, it offers an unmistakable appearance and has proven to last up to one hundred years with sensible maintenance. It is generally the more expensive system to purchase but still represents great lifetime value when you factor in longevity.

Geraint Jones, managing director of Rainclear Systems, the UK's leading stockist of metal guttering, is a huge fan of cast iron: "As well as its strength and efficiency, the wonderful thing about a modern cast iron system is that it's now available in a pre-painted factory applied finish. Ready to install, this removes all the hassle and concerns of onsite painting.

Read more...
<< Start < Prev 11 12 13 14 15 16 17

18

19 20 Next > End >>


Page 18 of 56