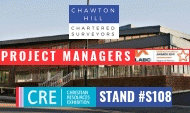 Search Directory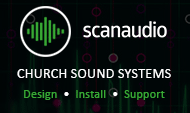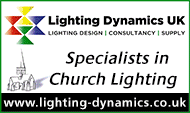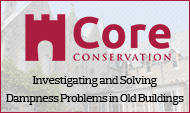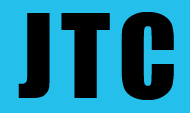 CRE Events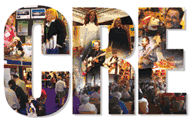 CRE roadshow heads for Sandown following successful Manchester return
'What a wonderful exhibition – we have discovered so much here. Please, please, please come back to Manchester soon!'
That was the overwhelming feedback from visitors to CRE North in Manchester in March. In fact, such was the warmth of the welcome as the show returned to the city that it isn't a question of if, but when, the exhibition will be heading north again, according to the organisers.
Stained Glass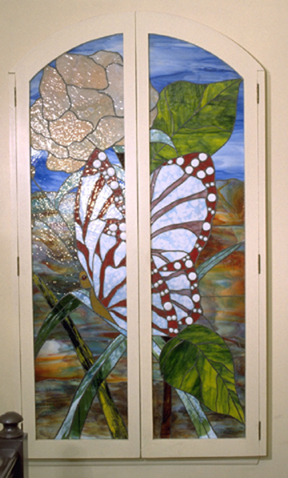 A brief history of stained glass
The origins of the first stained glass windows are lost in history. The technique probably came from jewelry making, cloisonné and mosaics. Stained glass windows as we know them, seemed to arise when substantial church building began.
By the 10th century, depictions of Christ and biblical scenes were found in French and German churches and decorative designs found in England.

New products help to conserve our heritage
Whilst visitors to this website operate in the sector committed to restoring and conserving the historic buildings and artefacts belonging to the past, they are non the less reliant on the very latest products on the market place to perform this task.
Showcased here you will find some of the latest and most innovative new products and services currently available to help us preserve and maintain our heritage for the enjoyment of generations to come.
Latest Entries
Heritage Training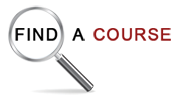 Skills for the future to safeguard the past
Ecclesiastical and Heritage World have a selection of heritage training providers listed within our online directory offering a wide range of courses.
Architectural Metalwork

A guide to architectural metalwork, wrought iron and its restoration
Our next issue will feature a fascinating insight, exploring metallurgy, production techniques, its architectural and historical context and best practice conservation.
Heritage Bath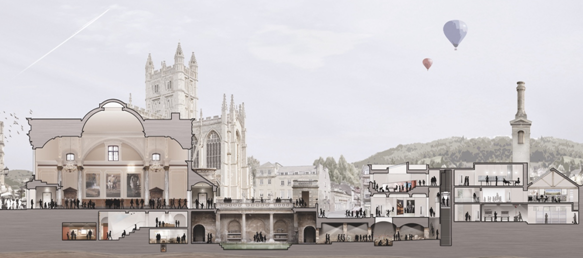 Spotlight on church and heritage work in Bath
Founded by the Romans as a thermal spa, Bath became an important centre of the wool industry in the Middle Ages. In the 18th century, under George III, it developed into an elegant town with neoclassical Palladian buildings, which blend harmoniously with the Roman baths.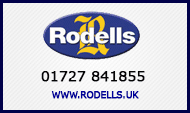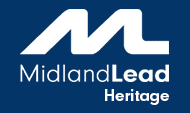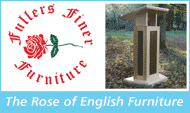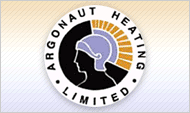 Promotional Videos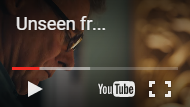 Watch the latest videos from the church & heritage sector here
Traditional Lime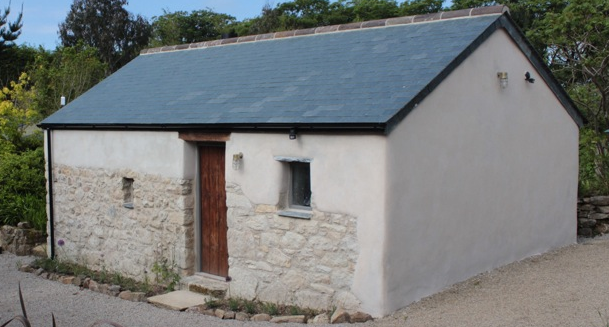 Ancient building material still has many uses
One of the universal building materials prior to the end of the 19th century was lime. Lime was present in various forms in almost every building, from limewash on the walls of cattle byres and cottages to the mortar used on cathedral and castle walls.
Lead Training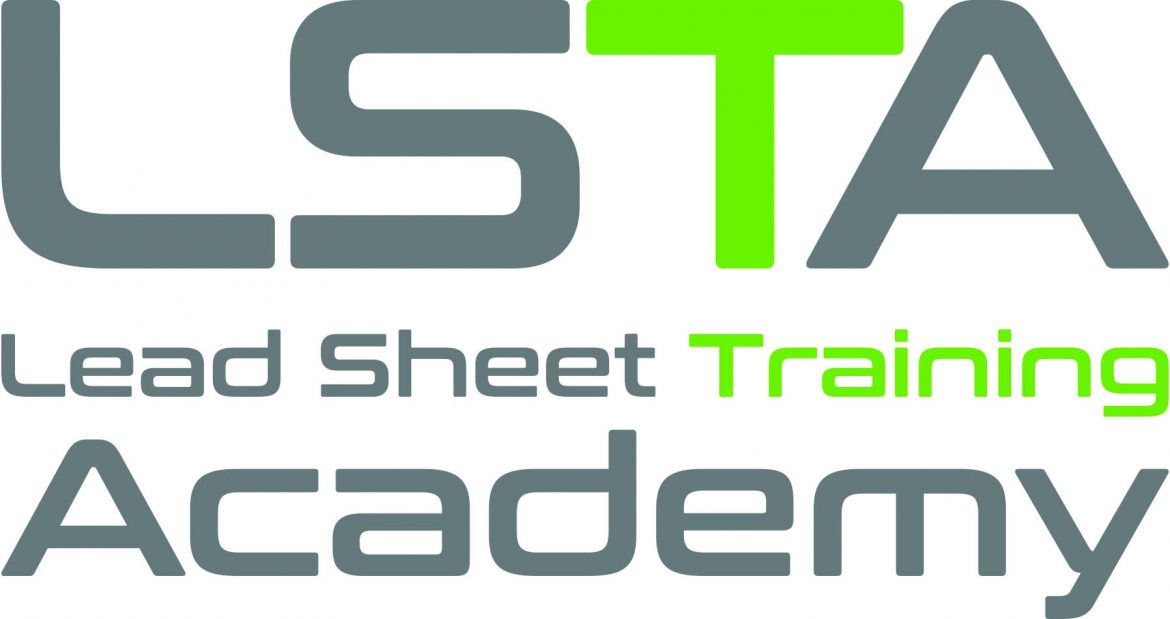 Training at the Lead Sheet Training Academy
The Lead Sheet Training Academy is at the forefront of training for those using lead or hard metals in the construction industry.
Lead Contractors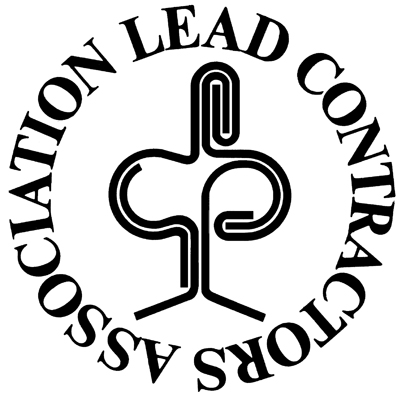 Members offer 25 years peace of mind
The trade body that represents the leadworking industry – and guarantees quality in that industry – is the Lead Contractors' Association (LCA). The LCA was formed in 1984 to promote quality standards in leadwork and now comprises over 70 specialist contractors committed, supported by 15 associate members who supply materials and ancillary services.

Read More...
Pest Control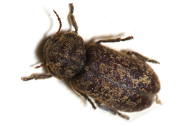 Michael Palin warns of death watch beetle threat to churches
Michael Palin is supporting the future of the UK's historic churches and chapels with a voiceover for a new animated film.
The 80 second animation, produced for the National Churches Trust, highlights why churches are some of the nation's best loved buildings.

Drone Surveys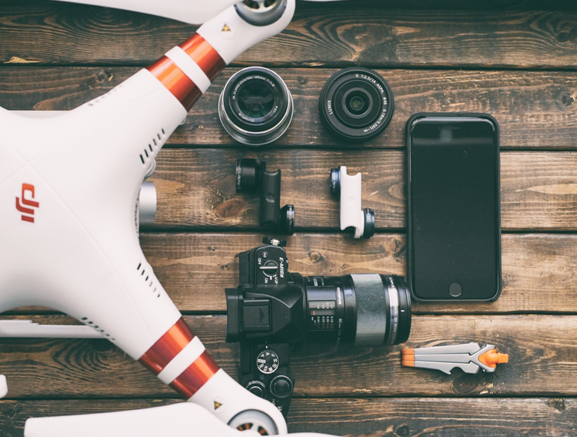 Your surveys no longer need to be done on a wing and a prayer
The use of unmanned aerial systems (UAS) is rapidly expanding as the carers and keepers of old buildings and churches learn how much easier and more cost-effective completing surveying and maintenance projects can be with the professional use of drones.
Lightning Protection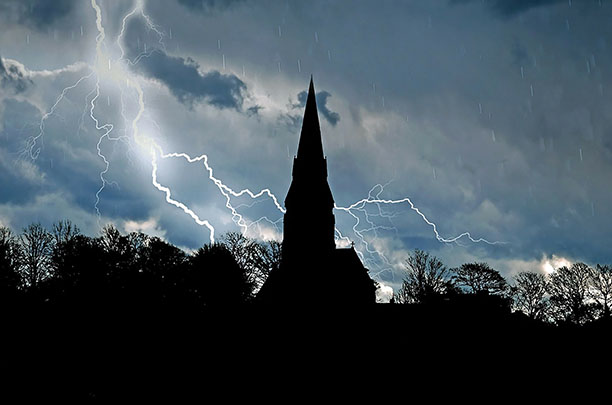 When lightning strikes are you protected against this act of God?
The issue of lightning protection in churches is one that has exercised this publication for many years. In this four-part series of spotlights on the issue we will be revisiting various aspects of the subject, beginning with an overview of current thinking.
Heritage Roofing

Heritage Roofing Register - a helping hand for architects
A unique register of heritage roofing specialists is providing much needed help and assurance for architects and specifiers when working on heritage projects. The Register is the brainchild of the UK's largest roofing trade association, the National Federation of Roofing Contractors (NFRC).
Heritage Crime

The development of the Heritage Crime Programme in England
Mark Harrison, Head of Heritage Crime Strategy at Historic England, outlines the development of their Heritage Crime Programme.
Historic England defines heritage crime as: "Any offence which harms the value of England's heritage assets and their settings to this and future generations."
Fire Guidance
Fire guidance for churches and heritage buildings
Fires in churches and heritage buildings have a number of causes and can have devastating consequences – not only in terms of damage to property, but also as the cause of serious injury and even loss of life.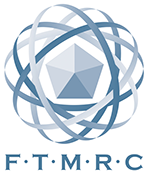 Working in partnership is key to success
This was the key theme in the chairman's introduction to the recent FTMRC statement. Chairman, Trevor Corser, also managing director of JTC Roofing Contractors Ltd, said: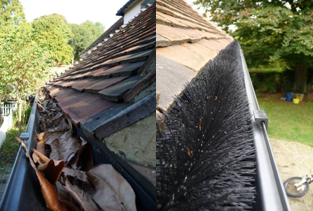 Your guttering helps protect your house, keeping rain and snow from causing water damage to your roof, rafters, exterior and interior walls. Climbing ladders in miserable weather to clear out blocked gutters is something no one enjoys. To help you get your gutters ready for Autumn now, Rainclear are offering a specially designed GutterScoop™ at just 99p with every order of Gutter Guard Brushes.
Why fit gutter brushes?
Once installed the Hedgehog™ Gutter Guard Brushes mean any falling leaves and debris get caught on its spikes leaving the rainwater to run clear and the debris to simply blow away when dry. Take action now so you can relax when Autumn arrives.
Read more...
Based in Sheffield, Scaff Security Alarms Ltd can offer permanent battery powered, wireless monitored CCTV protection for churches and heritage properties nationwide. The company is listed on the National Churches Trust Trades Directory and use Ecclesiastical approved equipment.

Indeed, with over 20 years experience and access to the latest security products, Scaff Security are well placed in the security industry to provide protection for both churches and other heritage properties.

Read more...

Tudor Roof Tile Co Ltd, Britain's foremost independent manufacturer of handmade clay Peg and Plain roof tiles, has been awarded membership by the Guild of Master Craftsmen for its skill and excellence in the art of traditional clay roof tile making.

The Guild of Master Craftsmen is the UK's most established trade association, representing skilled and rated tradesmen, craftspeople, artisans and other professionals who strive for excellence in workmanship and customer service. All members sign up to the aims and objectives of The Guild and the logo and coat of arms are a sign of quality instantly recognised by consumers.

Tudor Roof Tiles uses traditional handmade techniques that have hardly changed over the ages. Each tile is individually hand pressed, moulded and trimmed to give its distinctive 'olde world' character, and then strengthened by advanced firing techniques in order to give the final product exceptional performance and durability, which exceeds current building regulations.

Read more...

The new Chapter House at St Albans Cathedral, one of the oldest cathedrals in Britain, was opened in 1982 by Her Majesty Queen Elizabeth II.

Designed by the renowned architect Sir William Whitfield and his Assistant Andrew Lockwood, the new Chapter House was rebuilt, on the footprint of its Benedictine predecessor, once the ancient site had been thoroughly excavated. These archeological excavations revealed the remains of eleven abbots, four monks plus monastic officials.

Read more...

A poignant service was held at Norwich Cathedral on Sunday 15 May, when the new grave of executed First World War nurse, Edith Cavell, was blessed and dedicated.

Edith, who was born in Swardeston in Norfolk, was executed by a German firing squad on October 12, 1915, after helping Allied prisoners escape to Holland.

Read more...

It might be difficult to imagine, but the earliest churches in England had no fixed seating; just a few stone benches around the walls and the pillars. People were encouraged to be active during worship, to move freely throughout the space, and to engage with others around them. The congregation was mobile and the interior of the church was not regimented into fixed rows of inflexible pews.

Not until the late thirteenth century was seating gradually introduced. Simply formed benches were introduced to which backs and ends were subsequently added. In time these became more sophisticated in form and design until churches were fully pewed.

Read more...

Only walking distance from Ascot Racecourse and high street, the grand Englemere development by Millgate offers 17 luxury apartments, set amongst 12 acres of manicured landscaping. This spectacular development is situated alongside the world famous sporting venue, with over 300 years of rich heritage, the grandstand shadows Ascot's picturesque high street and nearby quaint villages, boasting extensive shopping opportunities and a wealth of bustling bars and restaurants.

Read more...

Walmgate Bar is the most complete of the four main medieval gateways into the City of York. It is the only one to retain its barbican, portcullis and inner doors and has recently undergone a major programme of restoration work. This included repairs to stonework dating back to the 12th century and improving public access.

At the city centre side of the Bar is a two storey oak timber framed structure dating back to the 16th century. This part of the building had suffered from timber decay, structural defects and the rectification of failing repair works undertaken back in the 1970s and 1990s.

Read more...

As building owners or operators we are custodians of a number of valuable assets, such as the premises themselves and the often overlooked element of the need for continuity of operation. Plus, of course, when our buildings are occupied – human life.

So, as conscientious people we try to ensure our buildings are designed to be safe and managed as much as possible so as to prevent a fire.

They are equipped with fire detection systems and possibly fire suppression systems. We even develop and practice emergency evacuation strategies as part of our management plans. All of these aspects of fire safety are reasonably obvious and tangible items for responsible building operators.

Read more...

An innovative new scheme to create a community and heritage hub in the heart of Westbourne Green in Paddington – one of the most religiously and culturally diverse wards in London – has reached a major milestone as the Heritage Lottery Fund (HLF) awarded the project a £3.6m grant.

The St Mary Magdalene Development Project is a joint initiative between the Paddington Development Trust and St Mary Magdalene Church which will transform the church building into a heritage, community, culture and arts hub in order to enrich, regenerate and bring greater cultural cohesion to the local area.

Read more...

The summer saw work continue on the new church hall at St John the Evangelist in Redhill, Surrey. Following completion of the basement, which involved an impressive concrete pour of 120m3 to create the floor and a further pour of 43m3 to form the walls, the ground floor slab was cast and the dividing walls constructed. That gives the basement a sense of real 'space'.

Said Anna Bataille of main contractors Corniche: "The months of enabling works and basement construction are over, the project has really moved on and we are now in phase two. This is a really exciting place to be as the building now has form and the artisan trades can get to work."

Read more...

Purcell is pleased to announced its merger with Norfolk-based architectural practice Reynolds Jury Architecture. Combining expertise and skills will increase Purcell's service offer in the region.

Janet Jury, co-founder of Reynolds Jury Architecture, is appointed partner of Purcell's Norwich studio. With 33 years' experience, Janet brings her contemporary residential, community and care-sector design skills, project management capabilities, urban design qualifications and conservation expertise to the team. Janet previously worked at Purcell for 12 years and was involved in high profile projects including the National Gallery and the British Museum, Wimpole Hall in Cambridgeshire and works in the Hanseatic coastal town of Stralsund in Germany, a UNESCO World Heritage Site.

Read more...

The overall principle of this Kent County Council scheme, designed by Russell Florey at Amey Consulting, was to shift priority from vehicles to pedestrians in Tonbridge town centre and thus provide a more pleasant environment for shoppers. Russell explains that "previously the pedestrian experience in Tonbridge had been poor with very narrow footways, wide carriageways and three Pelican crossings. The new scheme has widened the pavements significantly, narrowed the carriageway, constructed designated loading bays, imposed a 20mph speed limit and introduced a table top feature (carriageway & footways all at one level) to allow able-bodied pedestrians to cross more easily."

Read more...

Thirty-nine grants totalling £14.5 million have today been announced by government for urgent repairs to Church of England and Catholic cathedrals in England. This is the second phase of grants awarded by the First World War Centenary Cathedral Repairs Fund.

Read more...

Even the smallest buildings can be of critical importance to their users, especially in relatively isolated communities. The performance and reliability of Advanced's MxPro fire alarm panels has seen them installed in another remote coastal location, the Atlantic Islands Centre on Luing, off the west coast of Scotland.

Situated south of Oban in the Firth of Lorne, the largely unspoilt 5.5 square mile Isle of Luing is one of the Slate Islands. The Atlantic Visitor Centre, in the village of Cullipool, is set to revitalise the island's economy, raising awareness of Luing as a tourist destination and offering a range of outdoor activities. The Centre will also provide a community hub for the island's 200 residents, providing workshops and office space. It also has the capability to be used as an emergency refuge.

Read more...

A new gutter sealing system called, Metseal, which means you no longer need to use messy silicone to make Cast Aluminium guttering watertight is available to buy on the Rainclear website along with all your guttering components, downpipes and fittings.

Read more...

St. George's Hall, Liverpool is regarded as one of the finest examples of a Neo-Classical building in the world. When constructed in the 1850s, the intricate encaustic tiled floor was the largest Minton pavement in the world at over 30,000 individual pieces. Today, the tiled floor is undergoing major restoration and the first stage is successfully completed. The complexity of the original Minton design makes this project one of the most exacting ever undertaken by the UK specialist tile manufacturer Craven Dunnill Jackfield.


Harvey Lonsdale Elmes, a London architect aged just 25, won a competition to design the original Hall, along with the new assizes court. Construction started in 1841: the building opened in 1854.

Read more...

Four outstanding young roofers from around the United Kingdom will be heading to Poland this coming October to take part in the bi-annual World Championship for Young Roofers, organised by the International Federation of Roofing Contractors (IFD). This year the competition is being hosted by the Polish Roofing Trade Association, PolskieStowarzyszenieDekarzy (PSD).

Through this international competition, the IFD aims to harmonise professional roof training, raise the profile of training to the public and create a common international message to promote the standards of skilled young roofers. The competition itself covers the three major roofing disciplines; Flat, Pitched and Metal and Team GB will be aiming for gold in Flat and Pitched.

Read more...

Heritage buildings, successfully refurbished, can make a significant contribution to community participation. When in need of a new or continued lease of life, sensitive creative intervention, new ideas, artistic expression and local interaction have the potential to help the buildings flourish.

The work of Sound Space Vision (SSV) in this field includes transforming a redundant Grade II Listed church in Hammersmith into a performing arts venue. Also, in Manchester, a sought after orchestra rehearsal space has been borne for the Hallé Orchestra out of a disused chapel.

At the University of Sussex Attenborough Centre for Creative Arts (ACCA), SSV, in collaboration with RHP Architects, have reinvented the facilities at the former Gardner Arts Centre. Remaining within the vestiges of the original 1960s design by Sir Basil Spence, it has been upgraded and transformed into effective rehearsal and performance spaces, teaching and workshop arenas and public gathering spaces for both its students, the wider community and professional ensembles.

Read more...

Carved Tudor roses on the woodwork of a grand Tudor house in Norfolk provided the inspiration for the creation of new leaded lights for a window of that same house. The new design, by Norfolk studio Kenton Brauer, is a replacement for an existing stained glass window which had become tired-looking, with some broken lights.

Kenton Brauer is a very personal Norfolk business, working to craft and restore traditional and contemporary stained glass and casements for ecclesiastical, commercial and domestic commissions. In the case of the Tudor house, in Harleston, partners Paige Kenton and Jason Brauer removed the existing stained glass and replaced it with a subtle design to complement the house's ambiance.

Read more...

When a major fire raged through the Grade One-listed Cupola House in Bury St Edmunds in 2012, the fire service called upon local specialist builders Seamans Building to make the building safe. After bringing in long-reach demolition plant to help secure the structure, Seamans embarked upon clearing the debris, preparing the site for surveys and erecting a temporary scaffolded structure to preserve the integrity of what remained.

Architects Purcell then began work, in partnership with English Heritage, St Edmundsbury Borough Council and a team of specialist consultants, to stabilise the surviving built fabric and reconstruct the lost historic features. Using all the available information about the building, which was built in 1693, the architectural team recreated the principal spaces and reintroduced many of the building's architectural details, including panelling, cornices, architraves and the staircase.

Read more...
<< Start < Prev 11 12

13

14 15 16 17 18 19 20 Next > End >>


Page 13 of 56