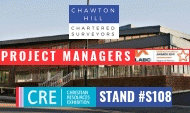 Search Directory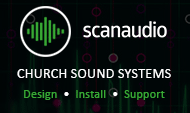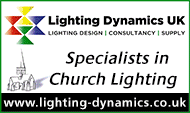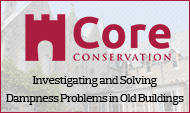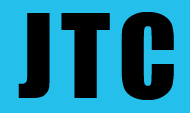 Traditional Lime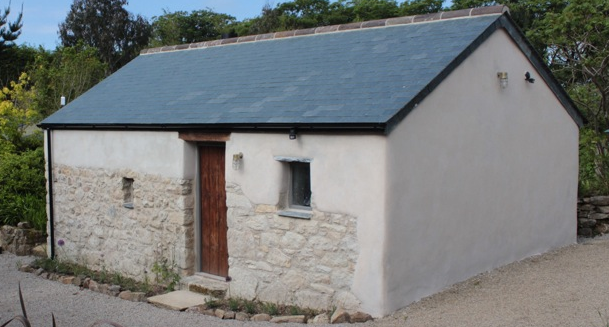 Ancient building material still has many uses
One of the universal building materials prior to the end of the 19th century was lime. Lime was present in various forms in almost every building, from limewash on the walls of cattle byres and cottages to the mortar used on cathedral and castle walls.
CRE Events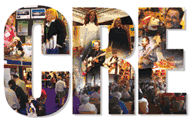 CRE roadshow heads for Sandown following successful Manchester return
'What a wonderful exhibition – we have discovered so much here. Please, please, please come back to Manchester soon!'
That was the overwhelming feedback from visitors to CRE North in Manchester in March. In fact, such was the warmth of the welcome as the show returned to the city that it isn't a question of if, but when, the exhibition will be heading north again, according to the organisers.
Master Craftsmen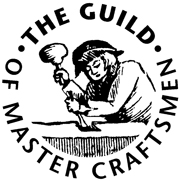 Championing our heritage with modern craftsmanship
Twenty years ago, English Heritage (now Historic England) published its first-ever Register of Buildings at Risk across England, which featured nearly 2,000 buildings and monuments that were 'neglected, broken and unloved'. Recently Historic England was delighted to announce that over two-thirds of those buildings were now safe, in both urban and rural areas right across the country.
Stained Glass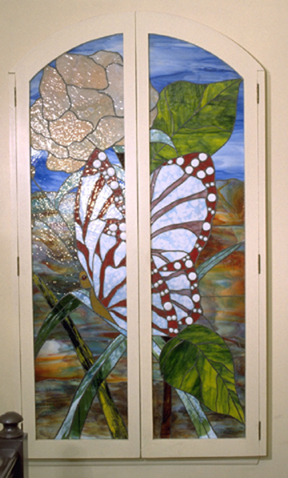 A brief history of stained glass
The origins of the first stained glass windows are lost in history. The technique probably came from jewelry making, cloisonné and mosaics. Stained glass windows as we know them, seemed to arise when substantial church building began.
By the 10th century, depictions of Christ and biblical scenes were found in French and German churches and decorative designs found in England.

New products help to conserve our heritage
Whilst visitors to this website operate in the sector committed to restoring and conserving the historic buildings and artefacts belonging to the past, they are non the less reliant on the very latest products on the market place to perform this task.
Showcased here you will find some of the latest and most innovative new products and services currently available to help us preserve and maintain our heritage for the enjoyment of generations to come.
Latest Entries
Ironwork

A guide to architectural metalwork, wrought iron and its restoration
Our next issue will feature a fascinating insight, exploring metallurgy, production techniques, its architectural and historical context and best practice conservation.

Read More...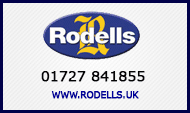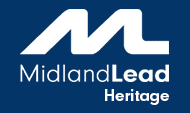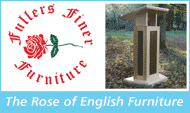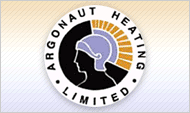 Promotional Videos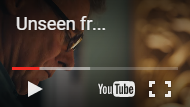 Watch the latest videos from the church & heritage sector here
Lead Roofing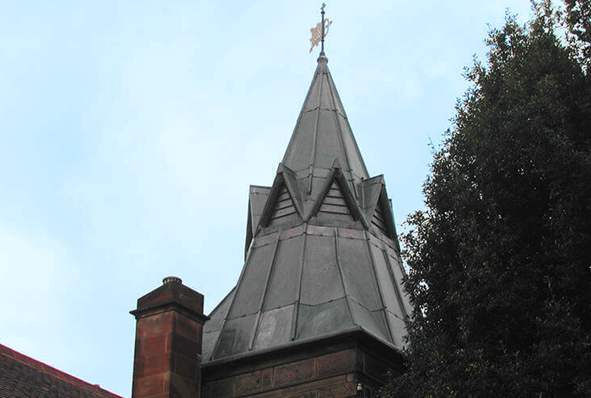 Lead is one of the oldest materials in the roofing industry and is still commonly used throughout the world today.
Lead roofing is a traditional roofing method which has been used in the industry for hundreds of years, and is therefore proven to be extremely reliable. Lead roofing, and sand-cast lead, in particular is ideal for old buildings such as churches or historical renovations, whereas milled lead roofing is a mass-produced alternative, used for precision and accuracy in homes and commercial buildings alike.
Lead Training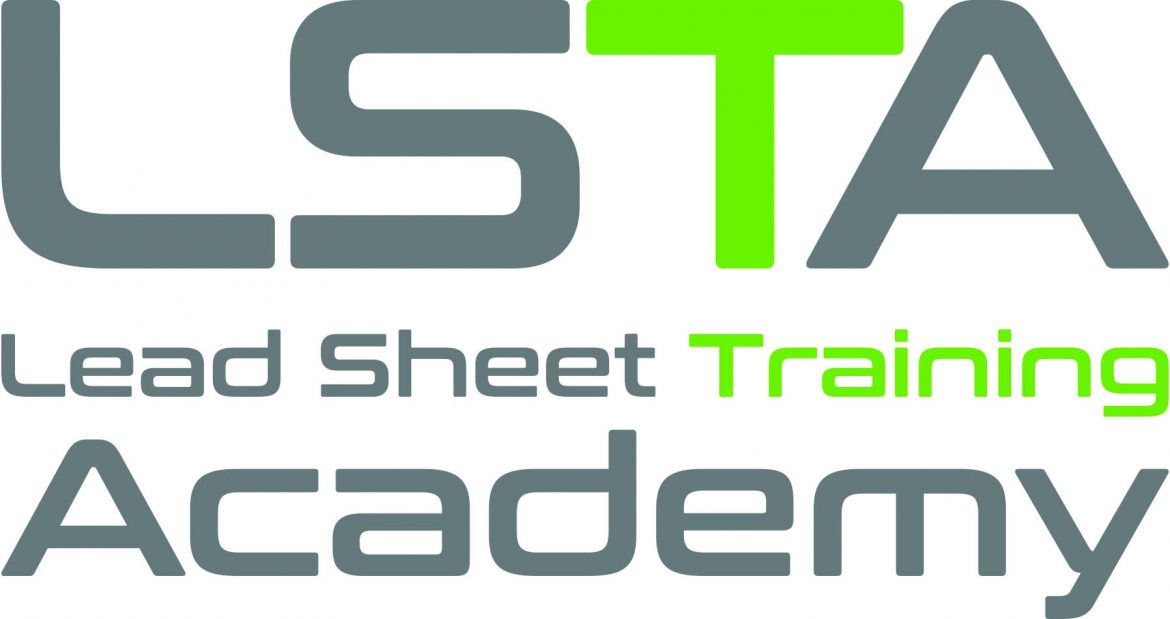 Training at the Lead Sheet Training Academy
The Lead Sheet Training Academy is at the forefront of training for those using lead or hard metals in the construction industry.
Disabled Access

Are Britain's heritage attractions inclusive?
Research commissioned by specialist heritage insurer, Ecclesiastical, has revealed many parents of children with special needs feel uncomfortable or unwelcome while visiting museums, art galleries, theatres, stately homes or castles with their children.

Read More...
Master Carvers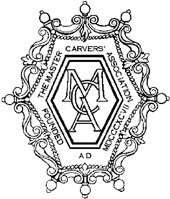 Carving out an enviable reputation
The Master Carvers Association was founded in 1897 as an employers association, by a number of companies who employed carvers, to enable national negotiations with the emerging unions.
Drone Surveys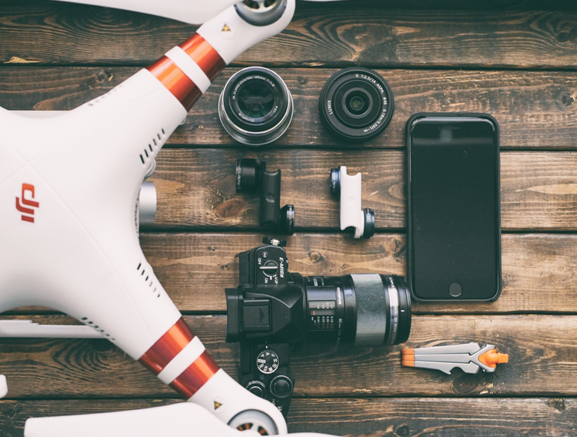 Your surveys no longer need to be done on a wing and a prayer
The use of unmanned aerial systems (UAS) is rapidly expanding as the carers and keepers of old buildings and churches learn how much easier and more cost-effective completing surveying and maintenance projects can be with the professional use of drones.
Lightning Protection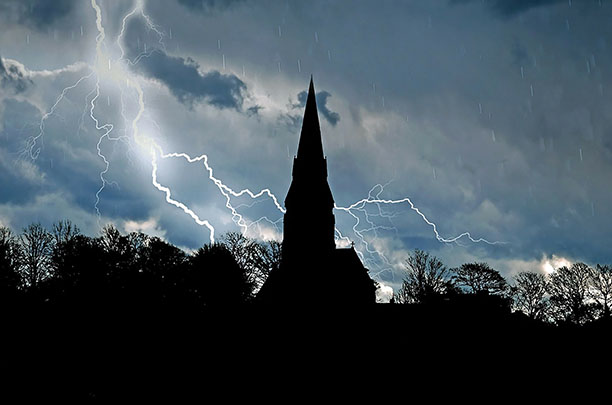 When lightning strikes are you protected against this act of God?
The issue of lightning protection in churches is one that has exercised this publication for many years. In this four-part series of spotlights on the issue we will be revisiting various aspects of the subject, beginning with an overview of current thinking.
Heritage Roofing

Heritage Roofing Register - a helping hand for architects
A unique register of heritage roofing specialists is providing much needed help and assurance for architects and specifiers when working on heritage projects. The Register is the brainchild of the UK's largest roofing trade association, the National Federation of Roofing Contractors (NFRC).
Heritage Crime

The development of the Heritage Crime Programme in England
Mark Harrison, Head of Heritage Crime Strategy at Historic England, outlines the development of their Heritage Crime Programme.
Historic England defines heritage crime as: "Any offence which harms the value of England's heritage assets and their settings to this and future generations."
Fire Guidance
Fire guidance for churches and heritage buildings
Fires in churches and heritage buildings have a number of causes and can have devastating consequences – not only in terms of damage to property, but also as the cause of serious injury and even loss of life.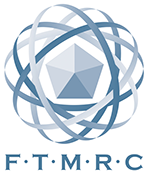 Working in partnership is key to success
This was the key theme in the chairman's introduction to the recent FTMRC statement. Chairman, Trevor Corser, also managing director of JTC Roofing Contractors Ltd, said: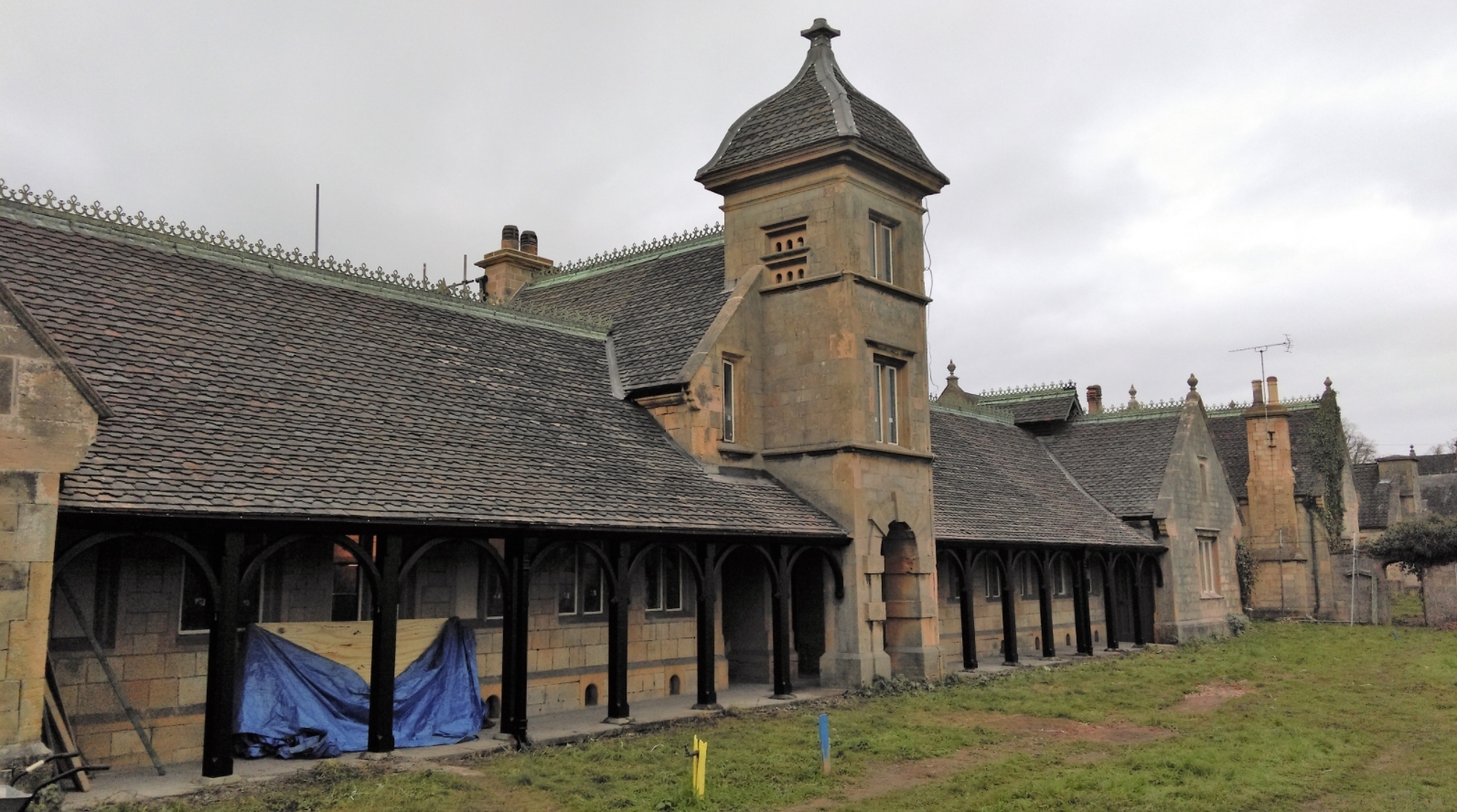 Sheffield-based Martin-Brooks were proud to be one of just four firms shortlisted for the National Federation of Roofing Contractors' (NFRC) heritage roofing award for its recent work at the Welbeck Estate near Worksop - the awards celebrate exceptional standards of workmanship in the roofing industry.
Martin-Brooks' craftsmen have restored the roof on the historic Poultry House, which is being redeveloped into a children's nursery as part of the Welbeck Project. It involved removing the existing coverings and replacing the highly decorative finish with as much salvaged material as possible.
Read more...
As 'Britain's Brick Specialists', Michelmersh, the UK's premium producer of bricks, pavers and roof tiles, has released a new corporate video, exhibiting the Company's innovative brands that have become some of the most trusted names within the construction sector. With advancements in the Company's latest technology processes, new designs and innovation, Michelmersh continues to retain its reputation for beautiful, durable and natural looking clay pieces to satisfy wider audiences.

The video demonstrates the Company's outstanding reliability, unparalleled workmanship and high product performance to meet any design requirement. Laid in harmony with their environment, Michelmersh's clay products command a strong character to every development and a charm that is truly deserved.

Read more...

Neath Abbey — a site that has witnessed Cistercian monks, Tudor splendour and thriving industry over its 900-year history — will share its story with visitors in new and exciting ways from this month.

Part of a wider £548k project, the Welsh Government's historic environment service (Cadw) has today (20 June 2017) unveiled a series of interactive displays at the 12th-century site, to help visitors explore its rich and varied history.

Read more...

James Stone Masonry Ltd were used as the specialist sub contractor to carry out the restoration work at St Paul's Court Macclesfield, the original scope of works was to cut away the old hard sand and cement repairs to window surrounds and replace with a lime mortar repair system.

First of all samples were carried out to be approved by the client and conservation officer, once approved the work commenced on the window surrounds.

During the works James Stone Masonry Ltd were asked to look at further works needed within the project this included taking off and re-bedding copings to gables, descaleing loose and friable stone work and 100 percent pointing to the front and two side elevations, once again samples were carried out and approved by client and conservation officer.

Read more...

This set of four 2-light windows, designed by Essex-based Aura Visions, was set into the East elevation of Avenue Baptist Church, Southend on Sea, once the organ and choir pews had been removed. The entire building was reordered to allow for an ever-growing congregation which also required the replacement of the Baptistry Pool. This was decorated by Paul Siggins of the Mosaic Studio, Southend and is a stunning centre piece for the new interior.

Read more...

TSB Ironcraft of Rishton, near Blackburn in Lancashire, played a major part in the three-year restoration project at the historic Mingary Castle on the west coast of Scotland, which was completed last year.

TSB are a small family business who have been involved with the manufacture and installation of wrought iron products for over 12 years.

Read more...

The Yorkshire Dales have a stunningly beautiful range of both listed and non-listed buildings, each with its own unique history and stories to tell, writes old and listed building specialist Kevin Woods.

They stand as a tribute to the craftsmanship of our forbears, ranging from imposing castles, stately homes, parish churches and manor houses to simply-built workers' cottages, field barns and dry-stone walls.

Read more...

A major project just completed at St Catherine's Parish Church in Horwich near Bolton, restores original terracotta features that were suffering from over a hundred years of weathering. More than 100 new blocks, manufactured by Darwen Terracotta (DTL) in Blackburn have been installed by Lambert Walker Limited under the supervision of Buttress Architects in Manchester.

St Catherine's is noted for its magnificent West window, framed in terracotta and part of the initial phase of construction undertaken between 1897 and 1902. "Time had not been kind, the prevailing weather had eroded joints permitting water ingress resulting in secondary frost damage to some of the blocks," observed DTL director Jon Almond. In total over 100 blocks were identified that had been damaged beyond repair including sills, mullions and window surrounds as well as wall copings and buttress units.

Read more...

The trees are in fresh leaf, the Spring sun is shining… well, occasionally… and you're thinking: "Shouldn't I be at CRE this week to discover all that's new in church resources?"

For more than 30 years this unique event has been held in mid-May, but in 2017 CRE are ringing the changes.

Read more...

Horizon recently removed an old and inadequate lightning conductor system from a church and replaced it with a new and up to standard system in line with BS EN 62305;2011

The old single bare copper down conductor had oxidised over the years and was not pleasing to look at, this was not helped by the unsightly installation of the tape by the original installer that had it running down the middle of the clock face of the church tower. Horizon removed the old tape by installation steeplejack ladders to the summit of the church spire and then using rope access techniques abseiled down the spire to remove the old tape and fixings.

Read more...

Aura Conservation Ltd have teamed up with RICS and the International Masonry Society (IMS) to present a one-day seminar entitled 'Through The Keyhole – The Victoria Quarter Conservation Project'. The seminar is being held on Thursday 15th June 2017 at the Rose Bowl Leeds Beckett University Lecture Theatre.

What makes this seminar different to other Heritage seminars is the 'case study' approach which they have undertaken to present this large complex project in detail; the seminar will be taking you 'through the keyhole' to all aspects of the 'Victoria Quarter' Conservation Project.

Read more...

The team from Mark Galley Decorators Ltd are pictured applying their expertise at the prestigious Mingary Castle restoration project which featured in a recent issue of Ecclesiastical and Heritage World. The Bradford-based company are one of the most accomplished decorating contractors in the country and are particularly skilled in the sympathetic restoration of listed buildings and heritage sites.

Established in 1982 as a one-man band, Mark Galley took any type of decorating job to get the business recognised and, as time went on, his name became known for quality work and commitment to customers.

As jobs became bigger and more plentiful Mark started taking on staff and the business now has upwards of 15 full time employees who work on both commercial and residential properties.

Read more...

If you venture west from the coastal town of Berwick-upon-Tweed – on the border of England and Scotland – towards the gentle, rounded hills of the Cheviots, you will soon enter the small village of Ancroft in Northumberland. At the centre of the village is the small parish church of St Anne, from which the village may have derived its name.

The church dates from the latter part of the 11th century, built by the monks from nearby Holy Island. It was later fortified with a Northumbrian pele tower, a 13th-century addition that provided shelter against the continual Scottish border raids prevalent at the time. St Anne's was restored in 1836 and again in 1870 – by Alnwick architect F R Wilson. During that time the nave was extended, the chancel rebuilt and the windows replaced: all in imitation of the Norman original.

Read more...

A Sheffield church has become the first in the country to benefit from Maintenance Booker, an innovative maintenance service from the National Churches Trust.

The historic Grade II listed St Augustine's church in Endcliffe, Sheffield, is the first church in the UK to carry out vital maintenance work booked through the Maintenance Booker website, which makes it easy for the people who look after historic churches to keep them in good condition.

Read more...

J Goodwin Stained Glass recently had the privilege of playing a small role in the restoration of the historically significant pipe organ of All Saints Church in Roos, Yorkshire.

The organ was built by Karl Christian Reiter of Hull in 1881, and is one of only two known to survive in an unmodified condition. The masonary repairs and timber work were carried out by F Kemp & Son of Skirlaugh, the organ was expertly restored and rebuilt by Harrogate-based Peter Wood & Son, and the front pipes were beautifully reinstated to their original design using colour matched paint by John McWilliams, the church warden.

Read more...

Heritage Cast Aluminium gutters and downpipes are a cost-effective alternative to Cast Iron being lighter and therefore easier to handle and fix; non-corrodible and durable with a life expectancy of 40 years and still 100% recyclable. The BBA approved in-house factory applied Polyester Powder Coated (PPC) Heritage Cast Aluminium gutters and downpipes in a choice of 26 standard colours are now consistently being delivered in 7 - 10 days.

Aluminium is already the low maintenance option for guttering but the factory applied PPC has a life expectancy of at least 15 years in heavily polluted areas and 20 elsewhere, and extends the life of the product beyond 40 years. Only periodic maintenance is advised; applying a warm soapy water solution to bring back the original appearance while checking for joint integrity and removing any accumulated debris at the same.

Read more...

After a tough practical assessment at the LSA back in March, we are delighted to announce that Jay Stubbs, 26 years old, from Hornchurch in Essex is the LSA 2107 Young Leadworker of the Year.Jay received his award as part of The Roofing Awards 2017, organised by the NFRC.

Jay, who is self-employed and trades as LDN Leadwork Ltd, beat two other top candidates to the title – Callum Thornhill, a self-employed leadworker trading as CT Leadworks Ltd from Kirton in Lincolnshire; and Shane White, a self-employed Leadworker trading as SW Leadworks Ltd from Wiveliscombe in Somerset.

Read more...

Historic building specialist, Caroe Architecture Ltd, is delighted to announce the selection of their multi-disciplinary team for the delivery of an exciting £8.5million HLF-supported project at St Marylebone Parish Church, London.

The existing building dates from 1814 to a design by Thomas Hardwick and is Listed Grade I. In the 1980s and 90s the Crypt was developed to accommodate a medical centre. The St Marylebone Changing Lives project now seeks to build upon the success of the church and provide new community facilities through enlargement of the crypt space to the east side.

Read more...

Leading NFRC member, Heritage Roofing & Renovation Ltd is pleased to be the first contractor to complete a full roof refurbishment under ONE warranty.

AN EXTREMELY CHALLENGING PROJECT...

It didn't take long for Heritage Roofing & Renovation Ltd to realise that the job they'd taken on would be no ordinary re-roof. The building was an early 20th Century detached town house in Dorking, Surrey, with a 170m2 roof that comprised four Barn Hips and two Gable Ends – highly unusual, and extremely challenging, for a building of this size.

The varying pitches meant the roof had almost no straight runs, so every single component had to be cut to the correct size, depending on the area of the roof.

Read more...

The issue of lightning protection in churches is one that has exercised this publication for many years. In this four-part series of spotlights on the issue we will be revisiting various aspects of the subject, beginning with an overview of current thinking.

Read more...

Why Cast Iron?

Throughout the UK you'll find rainwater guttering and downpipes in cast iron on many heritage and period properties. It is incredibly strong, last for decades and is 100% recyclable. If properly installed and maintained it will enhance the properties it protects by looking timeless, authentic and beautiful for over 100 years.

If neglected and exposed to the elements without proper protection the characteristics that make it such a great eco choice, its recyclability, become its weakness – that process of natural recycling begin with rusting, then flaking and eventually end in disintegration.

Read more...
<< Start < Prev

11

12 13 14 15 16 17 18 19 20 Next > End >>


Page 11 of 58