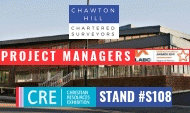 Search Directory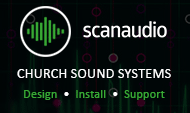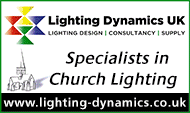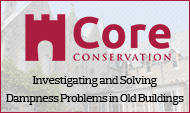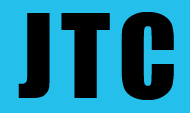 Architectural Metalwork

A guide to architectural metalwork, wrought iron and its restoration
Our next issue will feature a fascinating insight, exploring metallurgy, production techniques, its architectural and historical context and best practice conservation.
CRE Events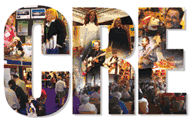 CRE roadshow heads for Sandown following successful Manchester return
'What a wonderful exhibition – we have discovered so much here. Please, please, please come back to Manchester soon!'
That was the overwhelming feedback from visitors to CRE North in Manchester in March. In fact, such was the warmth of the welcome as the show returned to the city that it isn't a question of if, but when, the exhibition will be heading north again, according to the organisers.
Master Craftsmen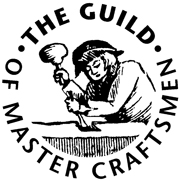 Championing our heritage with modern craftsmanship
Twenty years ago, English Heritage (now Historic England) published its first-ever Register of Buildings at Risk across England, which featured nearly 2,000 buildings and monuments that were 'neglected, broken and unloved'. Recently Historic England was delighted to announce that over two-thirds of those buildings were now safe, in both urban and rural areas right across the country.
Stained Glass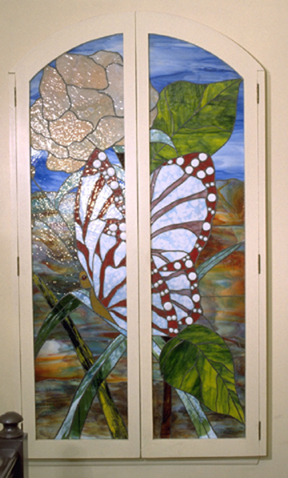 A brief history of stained glass
The origins of the first stained glass windows are lost in history. The technique probably came from jewelry making, cloisonné and mosaics. Stained glass windows as we know them, seemed to arise when substantial church building began.
By the 10th century, depictions of Christ and biblical scenes were found in French and German churches and decorative designs found in England.

New products help to conserve our heritage
Whilst visitors to this website operate in the sector committed to restoring and conserving the historic buildings and artefacts belonging to the past, they are non the less reliant on the very latest products on the market place to perform this task.
Showcased here you will find some of the latest and most innovative new products and services currently available to help us preserve and maintain our heritage for the enjoyment of generations to come.
Latest Entries
Audio Visual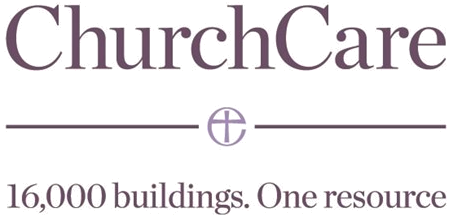 Audio visual equipment in church buildings
This guidance is issued by the Church Buildings Council under section 55(1)(d) of the Dioceses, Mission and Pastoral Measure 2007. As it is statutory guidance, it must be considered with great care. The standards of good practice set out in the guidance should not be departed from unless the departure is justified by reasons that are spelled out clearly, logically and convincingly.

Read More...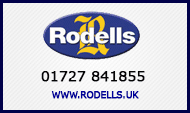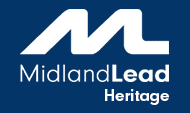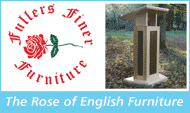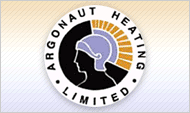 Promotional Videos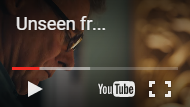 Watch the latest videos from the church & heritage sector here
Lead Roofing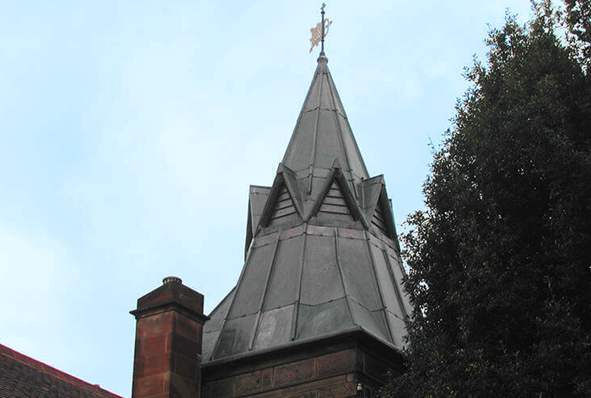 Lead is one of the oldest materials in the roofing industry and is still commonly used throughout the world today.
Lead roofing is a traditional roofing method which has been used in the industry for hundreds of years, and is therefore proven to be extremely reliable. Lead roofing, and sand-cast lead, in particular is ideal for old buildings such as churches or historical renovations, whereas milled lead roofing is a mass-produced alternative, used for precision and accuracy in homes and commercial buildings alike.
Lead Training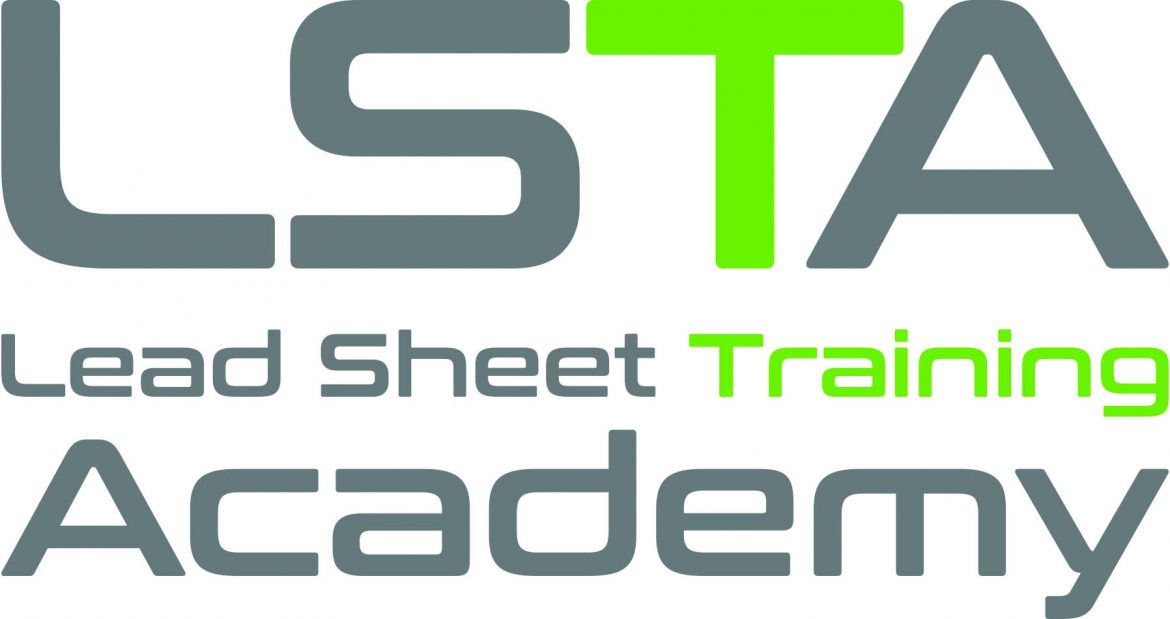 Training at the Lead Sheet Training Academy
The Lead Sheet Training Academy is at the forefront of training for those using lead or hard metals in the construction industry.
Lead Contractors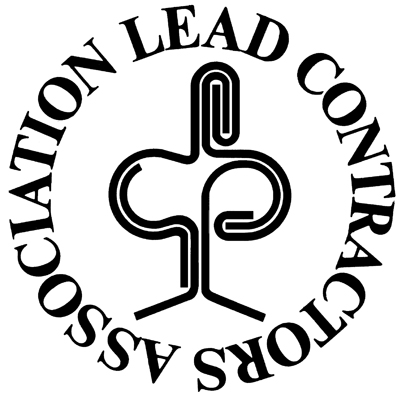 Members offer 25 years peace of mind
The trade body that represents the leadworking industry – and guarantees quality in that industry – is the Lead Contractors' Association (LCA). The LCA was formed in 1984 to promote quality standards in leadwork and now comprises over 70 specialist contractors committed, supported by 15 associate members who supply materials and ancillary services.

Read More...
Master Carvers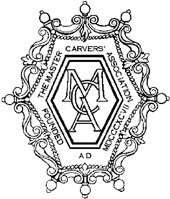 Carving out an enviable reputation
The Master Carvers Association was founded in 1897 as an employers association, by a number of companies who employed carvers, to enable national negotiations with the emerging unions.
Drone Surveys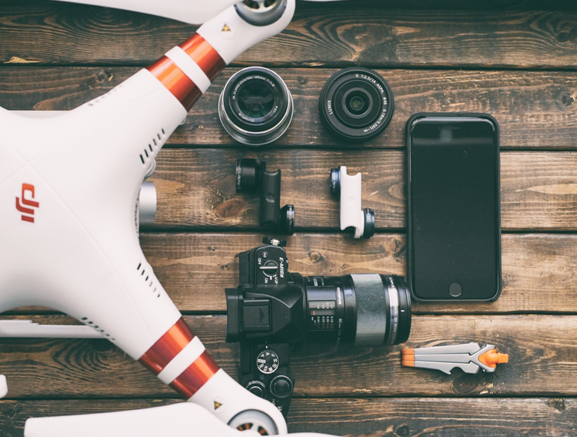 Your surveys no longer need to be done on a wing and a prayer
The use of unmanned aerial systems (UAS) is rapidly expanding as the carers and keepers of old buildings and churches learn how much easier and more cost-effective completing surveying and maintenance projects can be with the professional use of drones.
Lightning Protection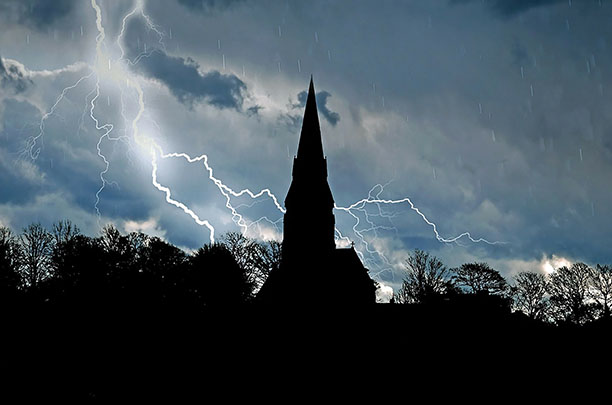 When lightning strikes are you protected against this act of God?
The issue of lightning protection in churches is one that has exercised this publication for many years. In this four-part series of spotlights on the issue we will be revisiting various aspects of the subject, beginning with an overview of current thinking.
Heritage Roofing

Heritage Roofing Register - a helping hand for architects
A unique register of heritage roofing specialists is providing much needed help and assurance for architects and specifiers when working on heritage projects. The Register is the brainchild of the UK's largest roofing trade association, the National Federation of Roofing Contractors (NFRC).
Heritage Crime

The development of the Heritage Crime Programme in England
Mark Harrison, Head of Heritage Crime Strategy at Historic England, outlines the development of their Heritage Crime Programme.
Historic England defines heritage crime as: "Any offence which harms the value of England's heritage assets and their settings to this and future generations."
Fire Guidance
Fire guidance for churches and heritage buildings
Fires in churches and heritage buildings have a number of causes and can have devastating consequences – not only in terms of damage to property, but also as the cause of serious injury and even loss of life.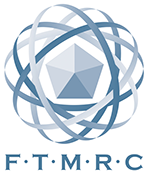 Working in partnership is key to success
This was the key theme in the chairman's introduction to the recent FTMRC statement. Chairman, Trevor Corser, also managing director of JTC Roofing Contractors Ltd, said: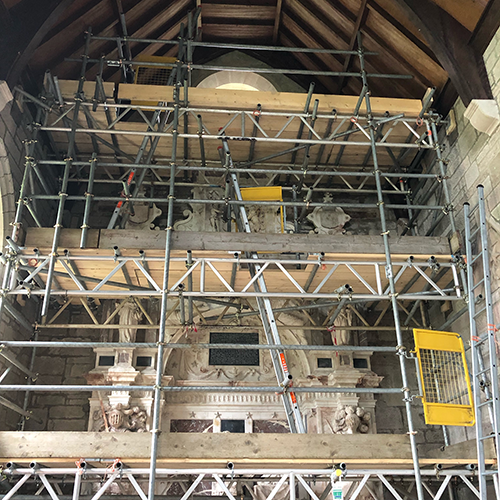 Specialist work to restore the intricate alabaster monument in Scone Palace's gothic chapel has been completed. A four week project, this is the first time the monument has undergone restoration work since 1921.
The work inside the small Presbyterian chapel, which looks upon the famous replica Stone of Scone on Moot Hill, has been completed by a specialist mason after a report by a conservation architect identified a number of areas requiring restorative work on the monument.
Read more...
During the lead up to Armistice Day thoughts were focused on the centenary of the end of hostilities in the First World War.

At furniture restorers Andrew G Podmore & Son in York restoration work is progressing well on the memorial for members of the Lancashire and Yorkshire Railway who lost their lives in the conflict.

At the outbreak of war in 1914 the company had a 37,000 strong workforce. Over 10,000 would volunteer for the armed forces and 1,422 would lose their lives.

Read more...

On 12 May 1894 a parcel of land on Elizabeth Road in Caterham – now Francis Road – was purchased at a cost of £32, for a new church building to be called Oak Hall. The church building was completed during July and August at a cost of £206, and opened on Thursday 13 September of that year.

Fast forward 125 years and there is a new Oakhall church building in the heart of the Caterham community – a building which has been named South East Regional Winner in the 2019 LABC Building Excellence Awards in the Best Public Service Building category.

Read more...

At the LCA they never cease to be amazed at the skills and creative ingenuity of their members. Those that consider leadworkers as 'just another roofing trade' should look closely at the photographs below and perhaps think again.

Water features in lead are not that unusual with various styles of fountain head decorated by cast cherubs, birds, fish, etc often featuring in the bespoke catalogues of those that focus on the more decorative side of the craft.

However the sheer scale of the chalices tackled by Brian Turner of Turner's Ornamental Leadwork was in itself hugely impressive and when considering the finished item in the final photographs shown here, one can only wonder "how on Earth did he do that?"

Read more...

The Castles Studies Trust are excited to announce five grants totalling a record £27,000 that will advance our understanding of castles. These awards mean they have reached the landmark of giving away £100,000 in grants. It has taken six years to do that, during which time the Trust has doubled the maximum amount they can award to £10,000.

Druminnor, Aberdeenshire – Using GPR for an investigation of the 15th century core of the castle – presently under a hardcore car park. This was the original caput of the lords of Forbes. During the 15th century they were amongst the most powerful families in the North-east of Scotland.

Read more...

Creative Audio-Visual Solutions (CAVS) are a dedicated church audio and visual supplier working throughout the UK.

The Hertfordshire-based company were recently commissioned to install a new audio and visual system into the Parish Church of St James in Trowbridge. The brief was to ensure that that all new equipment fitted seamlessly into the environment whilst providing the latest technologies for full range worship and advanced multimedia display.

Read more...

Lancashire-based James Stone Masonry were contracted to fix the precast units to Gabbie House - a prestigious development in Hale Barn Cheshire. The balcony units were fixed to a steel frame using s/s brackets and dowels.

The company installed Jura Limestone panels on the project. The stone panels were supported on corbel plates and restrained back to the block work with brackets and dowels. The finish on the stone panels was a sand blasted finish, the cills were highly polished.

Read more...

St Peter's Church in Framilode was built by public subscription and by a Church Commissioners' grant in 1854. It was one of many Commissioners churches built with money voted by Parliament as a result of the Church Building Act of 1814 and related further Acts.

The money was either used to pay for the cost of a church in full or as a grant to cover part of the cost. St Peter's Church was awarded a grant of £200 and this was recorded on a cast iron plaque originally erected in the porch of the church. The main condition attached to these grants was a requirement for a number of seats to be reserved for the use of poor parishioners.

Read more...

The working at height regulations cover all occupations and places of work, placing duties on the employers, employees, self-employed and persons who control the work of others.They apply to every work place and all occupations, including volunteers who offer their services at ecclesiastical and heritage sites, stately homes, castles and even zoo's.

The regulations clearly state that works must be planned, organised and carried out by a competent person.

Read more...

Global fire systems leader, Advanced, has launched a new guide to fire protection for historic and heritage sites.

Historic and heritage sites present unique challenges to end users, specifiers and installers. The new brochure is designed to help key stakeholders understand some of the solutions available for the challenges they face. It addresses many common problems in ensuring adequate active fire protection, tackling the challenges of minimising aesthetic impact, quick, safe evacuation and eliminating unwanted alarms, among many more.

Read more...

2018 ended with a flurry of activity behind the scenes on the project to save Cobham Dairy in Kent, and work began on site in mid-October. The Landmark Trust take up the story: "Although the building itself is very small, the journey has been a complicated one, so it is thrilling to be up and running with the physical repair and restoration of the Dairy.

"Built in around 1795 by James Wyatt, one of the leading architects of the day, the Dairy is a Gothic-revival eye-catcher in the grounds of Elizabethan Cobham Hall. It is listed Grade II* and on the Buildings at Risk register, having long lain empty and derelict.

Read more...

At Suffolk-based Rickards Period Plastering Ltd they feel fortunate to have the opportunity to be working in an area of the country that has a wealth of unique architectural design, using what they feel is a special product: the chalky lime plaster and render. Here, Mike Rickards shares his enthusiasm for traditional plasters.

Read more...

A fountain in Westminster Abbey's cloister garth to commemorate the tercentenary of the great 18th century landscape gardener Lancelot 'Capability' Brown was dedicated last year.

The fountain was made in lead by Brian Turner, who is a veteran exhibitor at the Chelsea Flower show and prominent committee member of the Lead Contractors Association.

Read more...

Rainclear Systems, the UK's leading stockist and online retailer of metal rainwater systems, has recently broadened the range of cast aluminium ornate hoppers it offers from stock for next day delivery in 'textured black' – the most frequently requested colour and finish.

They have seen a slow decline in demand for cast iron rainwater systems and an equivalent increase in demand for cast aluminium for restoration and refurb projects – being easier to install, less expensive and requiring very little ongoing maintenance.

Read more...

A survey of reported metal thefts from heritage sites across the UK indicates that the country is seeing an alarming rising trend in metal theft, leaving hundreds of historical buildings with repair bills they cannot meet.

On the eve of the first major conference on metal crime by the British Transport Police (BTP) and the National Police Chiefs Council (NPCC), the survey, conducted by VPS Security Services, found 100's of reports of church roofs being stripped of lead in the 12 months leading up to April this year, averaging 37 incidents a month.

Read more...

Ripley Castle, the Grade I listed 14th century house near Harrogate in North Yorkshire, has been the hotspot for historically significant events and to this was added the first installation of the Trace-in-Metal marking system in April 2014.

The current owner and custodian of the Castle, Sir Thomas Ingilby, Bt, contacted Trace-in-Metal with the intention to have the metal marking system installed to protect lead on his buildings. Sir Thomas, who runs the Stately Home Hotline monitoring burglaries at 2,000 historic buildings (Historic Houses Association), was keen to try this innovative technique to reduce the constant concern over lead theft owners of historic building have.

Read more...

Unlike normal remodelling, when you start planning a bathroom refurbishment for the use of a handicapped individual, you need to start thinking a little bit differently. What needs to be taken into account is that the whole world changes when you live it through a wheelchair and bathroom access can often be especially frustrating when you have to deal with smaller entry doors, tiny interiors and sometimes times features that can be downright unwelcoming.

Mike Woodford of Oxford-based Inspire Building Specialists Ltd explains: "One of the first things that should be taken into account when conducting your bathroom refurbishment is how to make it more accessible for the user so the fist thing to consider is naturally the entrance door.

Read more...

Shane White of SW Leadworks has been crowned Leadworker of the Year 2019. The competition, now in its eighth year, is sponsored by the Lead Sheet Training Academy, which specialises in training those using lead or hard metals in the construction industry. It was open to both self-employed leadworkers and those working for contractors.

Competitors were required to send in a portfolio showcasing their work before seven talented finalists were invited to attend a two-day practical assessment at the LSTA's Training Centre in East Peckham, Kent. The competitors were required to complete a series of tasks over identical model roof sections, all under the watchful eye of a panel of expert judges.

Read more...

Durham Cathedral, the 1,000-year-old World Heritage Site and one of Britain's most visited buildings, is now protected by market-leading intelligent fire panels from Advanced.

Founded in 1093 and the final resting place of St Cuthbert, Durham Cathedral remains the seat of the Bishop of Durham, the fourth most senior cleric in the Church of England. As well as being the North-East home of the Magna Carta, which was taken to London during the Reformation and now makes occasional trip back to the north, the Cathedral and its environs have also featured in numerous Hollywood films including the Harry Potter franchise.

Read more...

Rainclear Systems, the UK's leading specialist metal rainwater system stockist and online retailer are adding a NEW colour to their durable, affordable and sustainable Infinity Galvanised Steel rainwater system.

Infinity is innovatively designed to be as easy to install as the usual materials used in the UK without the need to solder or rivet. Lengths are just as easy to handle and to cut to size without any specialist tools or equipment.

Read more...

Looking for some useful tips on Natural stone?

There are obviously a wide variety depending on what its end use is.

Peter Dunn of Weldon Stone gives some examples with technical specifications and images of the products they have available.

You can choose from everything from paving stone to stone for fine carving. From window sills to copings. From Lime stone to Headstones.

Read more...
<< Start < Prev 1

2

3 4 5 6 7 8 9 10 Next > End >>


Page 2 of 57