Search Directory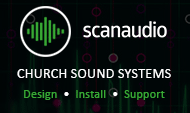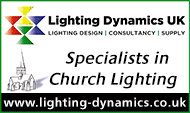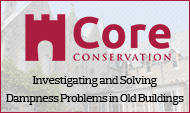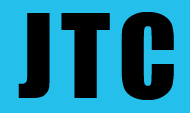 Traditional Lime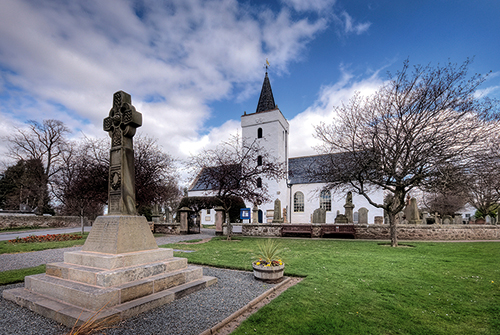 Lime: it's better for buildings – and for the environment
It is now fairly well known that cement is not good for old buildings and that lime mortar should be used. But why? What are the advantages and what are the disadvantages? In order to begin to answer those questions it is necessary to understand the nature of traditional building, the process by which buildings used to be built, and how it differs from modern construction, the process by which we build today.
CRE Events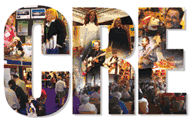 Gathering no moss, CRE rolls on to Stoneleigh
Stoneleigh Park, located in the heart of England, is the venue for CRE Midlands – 4 and 5 March 2020.
Audio Visual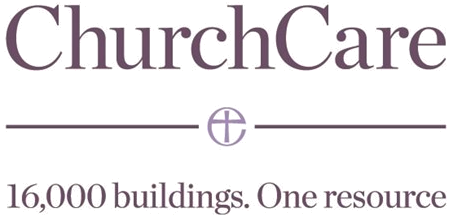 Audio visual equipment in church buildings
This guidance is issued by the Church Buildings Council under section 55(1)(d) of the Dioceses, Mission and Pastoral Measure 2007. As it is statutory guidance, it must be considered with great care. The standards of good practice set out in the guidance should not be departed from unless the departure is justified by reasons that are spelled out clearly, logically and convincingly.

Read More...
Stained Glass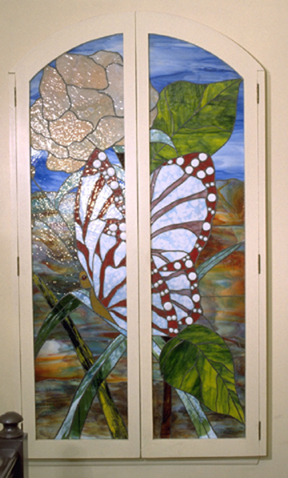 A brief history of stained glass
The origins of the first stained glass windows are lost in history. The technique probably came from jewelry making, cloisonné and mosaics. Stained glass windows as we know them, seemed to arise when substantial church building began.
By the 10th century, depictions of Christ and biblical scenes were found in French and German churches and decorative designs found in England.

New products help to conserve our heritage
Whilst visitors to this website operate in the sector committed to restoring and conserving the historic buildings and artefacts belonging to the past, they are non the less reliant on the very latest products on the market place to perform this task.
Showcased here you will find some of the latest and most innovative new products and services currently available to help us preserve and maintain our heritage for the enjoyment of generations to come.
Latest Entries
Ironwork

A guide to architectural metalwork, wrought iron and its restoration
Our next issue will feature a fascinating insight, exploring metallurgy, production techniques, its architectural and historical context and best practice conservation.

Read More...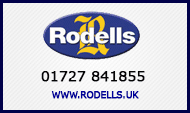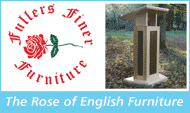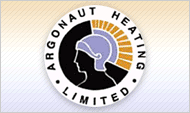 Cathedral Anniversaries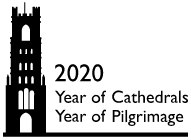 2020 is Year of Cathedrals, Year of Pilgrimage
2020 has been designated Year of Cathedrals, Year of Pilgrimage as it brings together a remarkable number of individual English cathedral anniversaries that help tell Britain's story and will also see a host of new pilgrimage routes opened.
Drone Surveys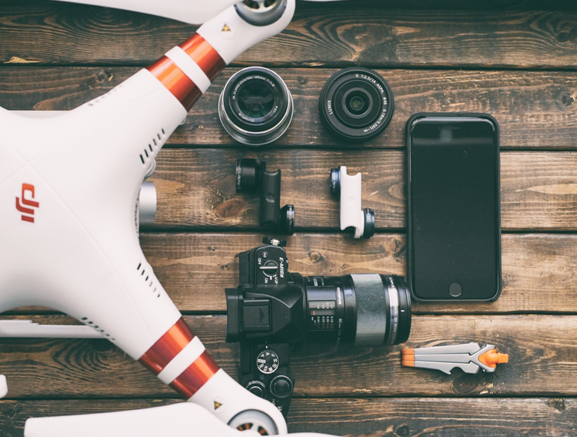 Your surveys no longer need to be done on a wing and a prayer
The use of unmanned aerial systems (UAS) is rapidly expanding as the carers and keepers of old buildings and churches learn how much easier and more cost-effective completing surveying and maintenance projects can be with the professional use of drones.
Promotional Videos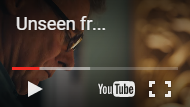 Watch the latest videos from the church & heritage sector here
Lead Roofing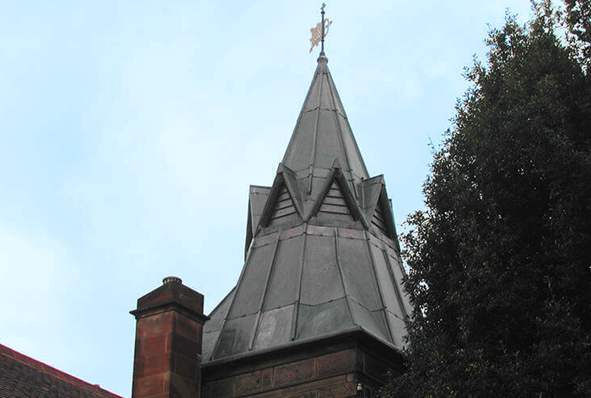 Lead is one of the oldest materials in the roofing industry and is still commonly used throughout the world today.
Lead roofing is a traditional roofing method which has been used in the industry for hundreds of years, and is therefore proven to be extremely reliable. Lead roofing, and sand-cast lead, in particular is ideal for old buildings such as churches or historical renovations, whereas milled lead roofing is a mass-produced alternative, used for precision and accuracy in homes and commercial buildings alike.
Tree Care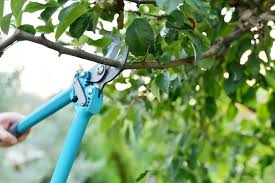 Tree care and planting in the church and heritage sector
According to a report in The Independent the UK will have to plant 1.5 billion trees if it is to tackle climate change. The London Tree Officers Association has this to say on the subject: "Future Governments are committed to planting trees to reduce carbon emissions, however there is concern that some of these proposals are focussed on a rapid increase without considering the intricate steps that are required to ensure that trees establish and thrive and it is important that this is made clear to avoid good intentions resulting in failure."
Professional advice and expertise needs to be sought and implemented.
Lead Training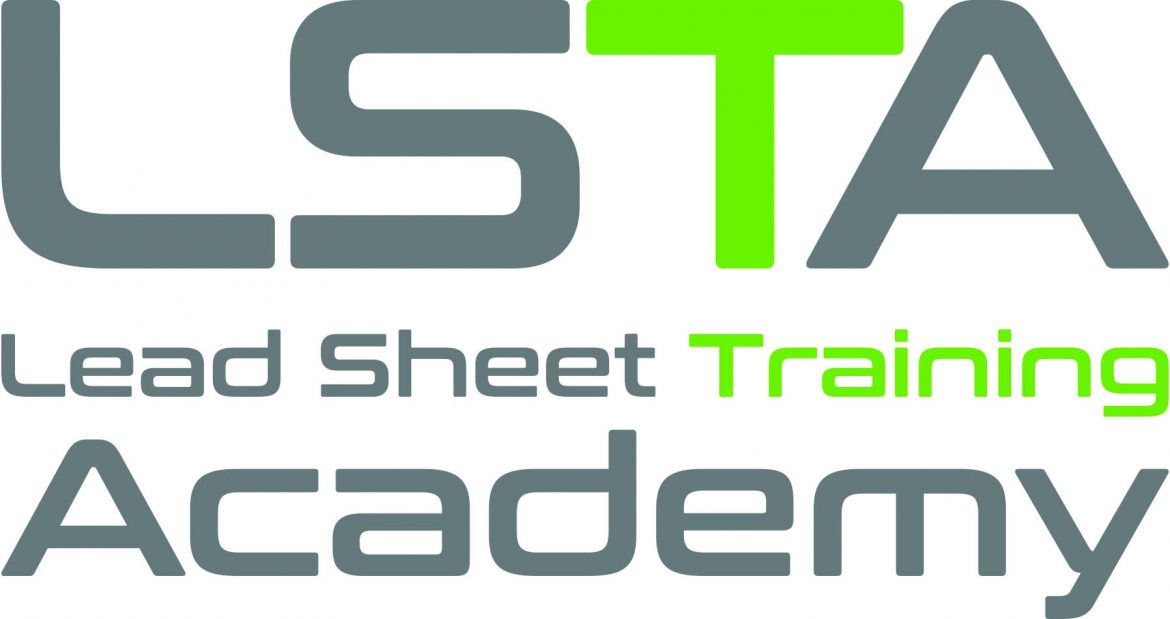 Training at the Lead Sheet Training Academy
The Lead Sheet Training Academy is at the forefront of training for those using lead or hard metals in the construction industry.
Disabled Access

Are Britain's heritage attractions inclusive?
Research commissioned by specialist heritage insurer, Ecclesiastical, has revealed many parents of children with special needs feel uncomfortable or unwelcome while visiting museums, art galleries, theatres, stately homes or castles with their children.

Read More...
Lightning Protection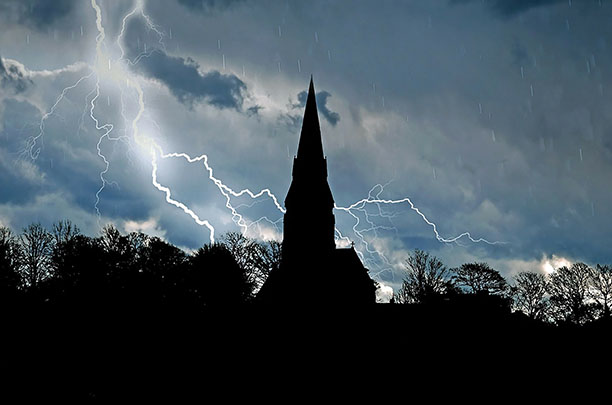 When lightning strikes are you protected against this act of God?
The issue of lightning protection in churches is one that has exercised this publication for many years. In this four-part series of spotlights on the issue we will be revisiting various aspects of the subject, beginning with an overview of current thinking.
Heritage Roofing

Heritage Roofing Register - a helping hand for architects
A unique register of heritage roofing specialists is providing much needed help and assurance for architects and specifiers when working on heritage projects. The Register is the brainchild of the UK's largest roofing trade association, the National Federation of Roofing Contractors (NFRC).
Heritage Crime

The development of the Heritage Crime Programme in England
Mark Harrison, Head of Heritage Crime Strategy at Historic England, outlines the development of their Heritage Crime Programme.
Historic England defines heritage crime as: "Any offence which harms the value of England's heritage assets and their settings to this and future generations."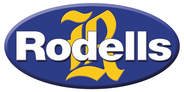 Here in the UK, we're blessed with relatively calm weather. However, while we might not be subjected to hurricanes or tornadoes, we do get our fair share of electrical storms. On average, the UK and its surrounding waters are hit by around 300,000 lightning strikes every year, and while these powerful displays of nature are stunning to watch, they also pose significant risk to both people and structures.
Read more...
The problem of lead theft can be a huge source of distress and damage but there are alternatives. Over the long-term, metal roofing is the most cost effective - a typical metal roof can last over 100 years whereas other roofing materials need to be replaced, sometimes more than once, during that time.

Minimum maintenance

A properly installed copper, stainless steel or zinc roof is a once-and-once-only job, with little or no maintenance required. Copper and zinc gradually develop a durable patina, which reforms if damaged, while stainless steel is inherently resistant to corrosion. No chemicals are needed – the roof is resistant to decay and naturally fire proof.

Read more...

David Podmore and the team at Andrew G Podmore & Son York were delighted to learn their work with the Lancashire and Yorkshire Railway Co. carriage and wagon works memorial 1919 Newton Heath, Lancashire had been nominated for a National Railway Heritage Award and recently, at the 40th anniversary of these prestigious awards in London, the company were honoured as highly commended runners up in the Railway Heritage Trust Conservation Award.

The other shortlisted nominees were Lowestoft Central Station (regeneration east) and Network Rail Commercial Property, Mytholmroyd Station and Shell. The eventual winner was Mytholmroyd Station.

Read more...

The award-winning York Handmade Brick Company has played a pivotal role in the creation of a new Porters' Lodge at Jesus College, Cambridge.

York Handmade, based at Alne, near Easingwold, supplied more than 20,000 bricks for the state-of-the-art building at the historic college.

The contract is worth £33,200 for York Handmade, one of the leading independent brickmakers in the UK.

Read more...

The people at Channel 4 television love a good oast house construction with its familiar cowl – and the team at Dude and Arnette are just the people to make it happen for them.

Back in 2017 the company was featured in the Village of the Year series, showcasing the history of oast cowls and Kent peg tiles. This spring a crew has been filming the construction of an oast house from start to finish. It will form part of a series showcasing different types of traditional buildings, each one being different and unique – such as a church or a windmill.

Read more...

St Oswald's Church stands on the banks of the River Rothay in the centre of Grasmere and is a Grade I listed building that dates from 1250AD. Up until the 1890s the church was rendered in lime. At that time the lime render was removed, and the pointing raked out. This was replaced with a cementitious strap pointing which caused severe damp, so further action was required. To try and solve the damp, in 1921 the church was encased in a cementitious pebble dash render.

Read more...

Opened in 1862, Bridgnorth is the working terminus of the Severn Valley Railway (SVR) – a popular heritage steam railway.

Lying within the Bridgnorth Conservation Area and overlooked by Pan Pudding Hill – a scheduled ancient monument – the site is a highly significant heritage asset and all key original buildings still remain. The main station building is Grade Two-listed, and since 1979 had been served by a 'temporary' Portakabin refreshment room, which has detracted from the setting of the listed station.

Read more...

Over recent years, West Midlands-based Lighting Dynamics UK has continued to develop as one of the UK's premier companies specialising in the interior and exterior lighting of cathedrals, churches and other places of worship, across all Christian denominations.

Read more...

In response to a growth in orders for this 115x75mm (4.5x3") deeper profile, Rainclear, the UK's leading stockist and online retailer of metal rainwater, roofline and drainage systems are adding it to stock, for next day delivery, in the popular textured black colour.

An ideal solution for properties that require a rainwater system with extra volume/rainwater flow capacity. This traditional cast aluminium beaded half round profile gutter is made deeper - for a greater flow capacity and is already available in 7 standard RAL textured colours or 25 standard Matt RAL colours in 15 days.

Read more...

The purpose of this article is to help churches through the process of exploring the options for church av systems, and drawing up a specification to send out for quotations.

We have a dedicated article about choosing the right wireless microphones for you and we also have two free online courses for anyone new to sound systems written with churches in mind.

Read more...

The tranquil rural hamlet of Yelford, 13 miles from Oxford city centre, is one of the smallest in Oxfordshire, yet, according to Pevsner, boasts 'the best and certainly the most picturesque large timber-framed house in the county'. That house is the wonderfully atmospheric, Grade II listed, late-15th-century Yelford Manor.

Bowman's Stained Glass was awarded the contract in 2010, for full restoration of over 100 Leaded Lights.

Read more...

The world-renowned independent Roedean School in Sussex provides the best facilities for it's pupils, so it's no surprise then that when upgrading their theatre sound system they chose the best. Traction Sound loud speakers were used throughout the auditorium mixed from Allen & Heath digital desk. Brighton Sound System carried out the theatre sound installation working in partnership with AC-ET who supplied the equipment.

The theatre at Roedean School has several uses. It is mainly used for school productions and for teaching. The school also uses it for assemblies and presentations. During the summer holiday the auditorium is rented out to touring theatre production. This means that the sound installation needed to be flexible and meet a high professional standard. Safety was also paramount as the equipment would often be operated by pupils.

Read more...

Lightning protection for historical buildings is particularly important in order to protect and preserve the heritage of the building. However, as Adrian Brown of Nottingham-based Lightning Strike Ltd explains, historic buildings weren't constructed with lightning protection as a consideration, so it's important that the appearance of the system doesn't appear out of character and intrusive.

"The material must do an effective job, while not impacting on the historical appearance of the building. With this in mind, an 8mm circular copper conductor is popularly used on historic buildings. This can be sheathed with coloured PVC so that it blends in with its surroundings. The aim is to make the conductor appear to be part of the building, instead of contrasting with it.

Read more...

After 18 months of working on this project, Ryedale Plasterers have now completed their part of the renovation and have restored the decorative plasterwork. After years of neglect, this building's interior was decaying and in a truly terrible state. The repairs required were throughout the entire building - to walls, a glazed dome over a stairwell, cornice, ceilings and archways. The main area of work was to the decorative plasterwork in the Civic Suite.

All repairs were completed using time-honoured plaster and lime techniques that create a durable, ecological finish. All the repairs the company have made will maintain the authenticity of this grade II listed building that dates back to 1890 and was designed by local architect James Garry.

Read more...

A Stroud builder who believes Actis Hybrid products should be a legal requirement in all reroofing and new build projects will be making life more comfortable for his local scout troop thanks to a donation from the insulation specialist.

Mike Nicholls, who runs a construction firm specialising in period property refurbishments including listed buildings, mill and barn conversions, is a huge fan of the range. And when his local scout group could cope no longer with the damp, dingy, cold back room in their converted farriers' Cotswold stone building, he offered to step in and help them out.

Read more...

High quality timber window and door specialist Gowercroft Joinery has received one of the woodworking industry's highest national accolades for its part in the restoration of Templeton House, Sir Winston Churchill's former home in Roehampton.

Gowercroft saw off stiff competition from other joinery companies, to win the British Woodworking Federation's 'Woodworking Project of the Year' award, which recognises the very best in design, innovation, application and ability in joinery manufacture along with craftsmanship and technical excellence.

Read more...

Specialist insurer Ecclesiastical is working with English Heritage to pilot cutting edge technology to monitor and manage building services at 18th century Kenwood House.

In the first scheme of its kind, Ecclesiastical and English Heritage, in partnership with technology firm Shepherd, are piloting sensors to monitor Kenwood, the former home of William Murray, 1st Earl of Mansfield, located on the edge of Hampstead Heath in London. The sensors - which are battery-operated and do not require Wi-Fi - discreetly monitor environmental changes within the building.

Read more...

The award-winning York Handmade Brick Company has played a significant role in a stunning new North Yorkshire residential development.

The Easingwold-based firm, one of the leading independent brick-makers in the country, supplied specially-manufactured bricks for a state-of-the art barn development at Manor Ridge Barns, Slingsby, near Helmsley.

Read more...

That is the message to church managers from Essex-based Argonaut Heating Ltd, a company with over 40 years experience in the industrial and commercial heating sector.

Specialising in church heating systems, they can provide cost-effective and efficient design, installation, repair and maintenance services and understand the problems involved in heating churches, community centres, halls and other places of worship.

Read more...

On April 1st 2018 the RAF celebrated it's 100th birthday. To mark the occasion a wide range of events have been organised across the country. Additionally, the RAF museum in London and Cosford have created four new exhibits which reflect the changing roles and capability of the RAF.

Read more...

The findings of the research commissioned by Ecclesiastical into the experience of parents of children with special needs resonates with our own extensive work in this sector.

Hull-based About Access Ltd have considerable experience of assessing the accessibility of museums, stately homes, churches and other buildings of historic interest, taking an inclusive approach to a sector which is growing in popularity and significance.

Read more...
<< Start < Prev 1

2

3 4 5 6 7 8 9 10 Next > End >>


Page 2 of 60