Search Directory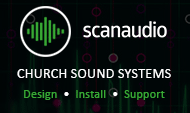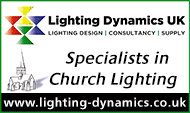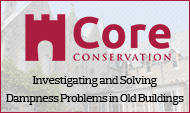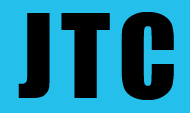 Traditional Lime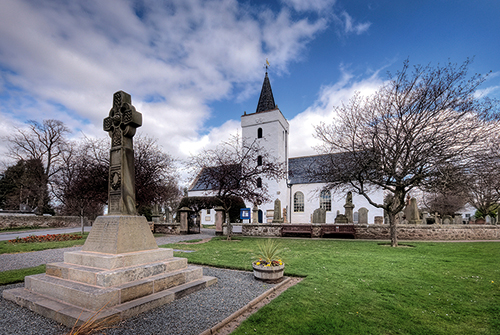 Lime: it's better for buildings – and for the environment
It is now fairly well known that cement is not good for old buildings and that lime mortar should be used. But why? What are the advantages and what are the disadvantages? In order to begin to answer those questions it is necessary to understand the nature of traditional building, the process by which buildings used to be built, and how it differs from modern construction, the process by which we build today.
CRE Events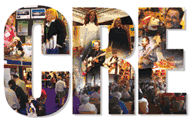 Gathering no moss, CRE rolls on to Stoneleigh
Stoneleigh Park, located in the heart of England, is the venue for CRE Midlands – 4 and 5 March 2020.
Audio Visual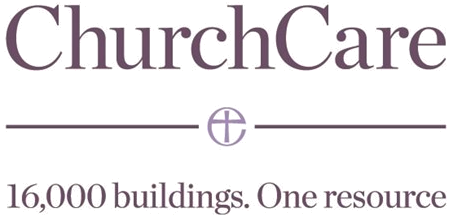 Audio visual equipment in church buildings
This guidance is issued by the Church Buildings Council under section 55(1)(d) of the Dioceses, Mission and Pastoral Measure 2007. As it is statutory guidance, it must be considered with great care. The standards of good practice set out in the guidance should not be departed from unless the departure is justified by reasons that are spelled out clearly, logically and convincingly.

Read More...
Stained Glass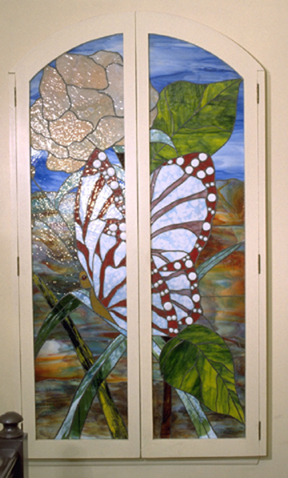 A brief history of stained glass
The origins of the first stained glass windows are lost in history. The technique probably came from jewelry making, cloisonné and mosaics. Stained glass windows as we know them, seemed to arise when substantial church building began.
By the 10th century, depictions of Christ and biblical scenes were found in French and German churches and decorative designs found in England.

New products help to conserve our heritage
Whilst visitors to this website operate in the sector committed to restoring and conserving the historic buildings and artefacts belonging to the past, they are non the less reliant on the very latest products on the market place to perform this task.
Showcased here you will find some of the latest and most innovative new products and services currently available to help us preserve and maintain our heritage for the enjoyment of generations to come.
Latest Entries
Ironwork

A guide to architectural metalwork, wrought iron and its restoration
Our next issue will feature a fascinating insight, exploring metallurgy, production techniques, its architectural and historical context and best practice conservation.

Read More...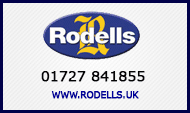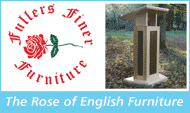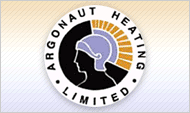 Cathedral Anniversaries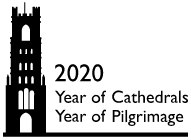 2020 is Year of Cathedrals, Year of Pilgrimage
2020 has been designated Year of Cathedrals, Year of Pilgrimage as it brings together a remarkable number of individual English cathedral anniversaries that help tell Britain's story and will also see a host of new pilgrimage routes opened.
Drone Surveys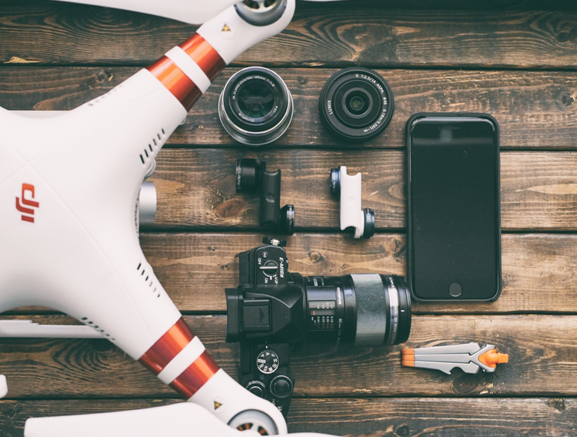 Your surveys no longer need to be done on a wing and a prayer
The use of unmanned aerial systems (UAS) is rapidly expanding as the carers and keepers of old buildings and churches learn how much easier and more cost-effective completing surveying and maintenance projects can be with the professional use of drones.
Promotional Videos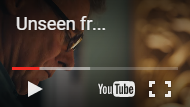 Watch the latest videos from the church & heritage sector here
Lead Roofing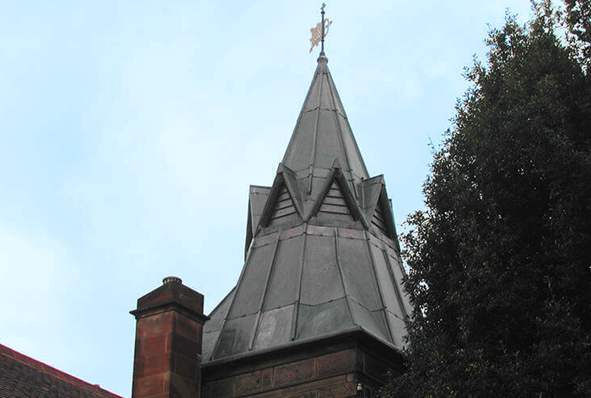 Lead is one of the oldest materials in the roofing industry and is still commonly used throughout the world today.
Lead roofing is a traditional roofing method which has been used in the industry for hundreds of years, and is therefore proven to be extremely reliable. Lead roofing, and sand-cast lead, in particular is ideal for old buildings such as churches or historical renovations, whereas milled lead roofing is a mass-produced alternative, used for precision and accuracy in homes and commercial buildings alike.
Tree Care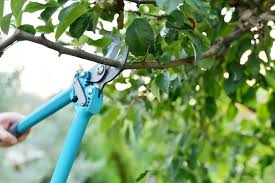 Tree care and planting in the church and heritage sector
According to a report in The Independent the UK will have to plant 1.5 billion trees if it is to tackle climate change. The London Tree Officers Association has this to say on the subject: "Future Governments are committed to planting trees to reduce carbon emissions, however there is concern that some of these proposals are focussed on a rapid increase without considering the intricate steps that are required to ensure that trees establish and thrive and it is important that this is made clear to avoid good intentions resulting in failure."
Professional advice and expertise needs to be sought and implemented.
Lead Training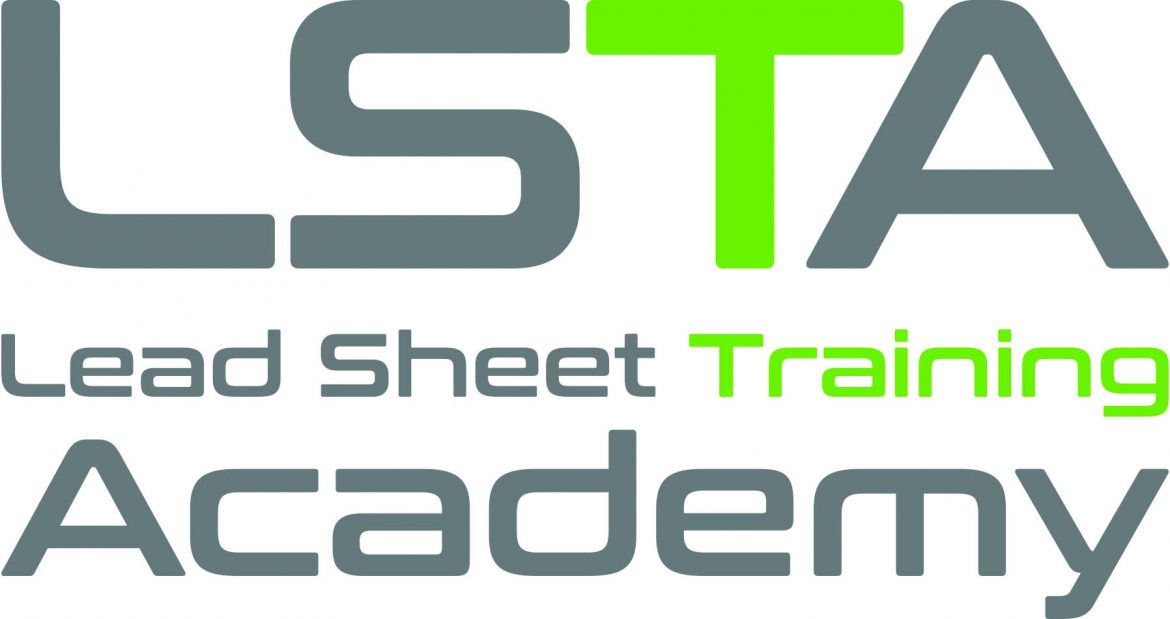 Training at the Lead Sheet Training Academy
The Lead Sheet Training Academy is at the forefront of training for those using lead or hard metals in the construction industry.
Disabled Access

Are Britain's heritage attractions inclusive?
Research commissioned by specialist heritage insurer, Ecclesiastical, has revealed many parents of children with special needs feel uncomfortable or unwelcome while visiting museums, art galleries, theatres, stately homes or castles with their children.

Read More...
Lightning Protection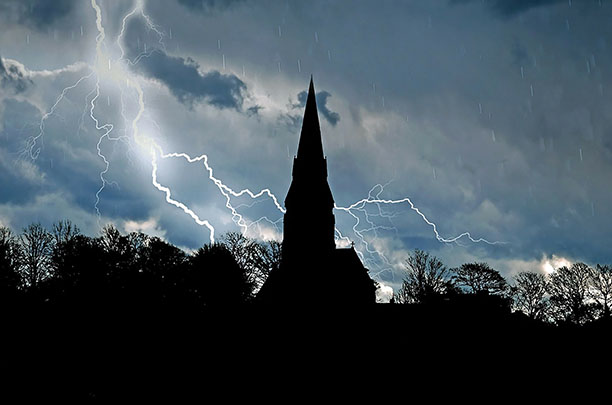 When lightning strikes are you protected against this act of God?
The issue of lightning protection in churches is one that has exercised this publication for many years. In this four-part series of spotlights on the issue we will be revisiting various aspects of the subject, beginning with an overview of current thinking.
Heritage Roofing

Heritage Roofing Register - a helping hand for architects
A unique register of heritage roofing specialists is providing much needed help and assurance for architects and specifiers when working on heritage projects. The Register is the brainchild of the UK's largest roofing trade association, the National Federation of Roofing Contractors (NFRC).
Heritage Crime

The development of the Heritage Crime Programme in England
Mark Harrison, Head of Heritage Crime Strategy at Historic England, outlines the development of their Heritage Crime Programme.
Historic England defines heritage crime as: "Any offence which harms the value of England's heritage assets and their settings to this and future generations."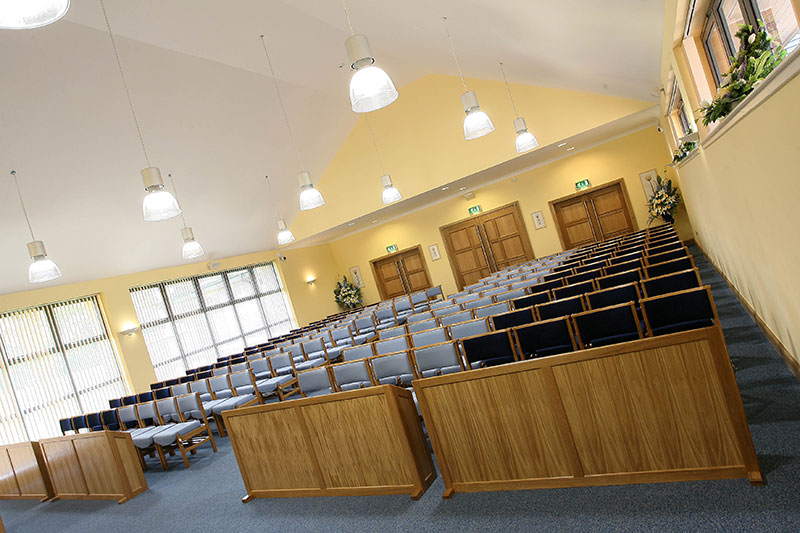 Rosehill are often the contract furniture supplier of choice for the bereavement and crematorium sector. We've been supplying quality furniture to funeral directors across the UK for over 3 decades offering a wide selection of seating and bespoke sanctuary items.
This blog post covers our best-selling items for crematoriums making it easier for you to choose and order your furniture with Rosehill.
Read more...
Hatherop Castle, near Cirencester in Gloucestershire, dates from the late-16th or early-17th century. The present building was partially rebuilt by the architect Henry Clutton between 1850-1856 for the Baron de Mauley.

At the end of World War Two it was leased from then-owners the Bazley family by the Owlstone Croft School of Cambridgeshire – becoming the Hatherop Castle School. The buildings were subsequently purchased from the family in 1972. The school remains a private boarding school for 2-13 year olds.

Read more...

When the heating boiler at the Greek Orthodox Cathedral in Birmingham failed a few days before Christmas, the cathedral authorities called on Stoke-on-Trent heating specialists Mellor and Mottram to carry out the installation of a replacement.

The Greek Orthodox Cathedral in Birmingham was established in 1980 in a former Catholic church, designed by J A Chatwin in 1873. It is dedicated to the Dormition of the Theotokos – the 'falling asleep' of the Mother of God – and to St Andrew.

Read more...

The restoration works at Eshton Hall which were carried out throughout 2017 have been short-listed for the RICS Awards 2018 – Yorkshire & Humber in the Building Conservation Category.

Grade II* Listed Eshton Hall has existed on these grounds in North Yorkshire for hundreds of years, possibly as far back as 1200's. Situated on the outskirts of Gargrave in North Yorkshire, the main hall was burnt to the ground in late 1500's with the new main building and its impressive tower built in early 1600's.

Read more...

As part of the regeneration of Bristol's Wapping Wharf, Dorothea Restoration has now completed the conservation of the new gaol gates which stand at the southern end of the site. The Grade II listed Gatehouse is to form a new pedestrian path to lead into this interesting and vibrant site of new homes and businesses.

Read more...

Details have been released of the programme for this year's ISCEx – the annual exhibition and networking event hosted by the Institute of Sound and Communication Engineers.

ISCEx 2018 will be held on 6-7 March at Coombe Abbey in Warwickshire and will provide excellent opportunities to learn, engage and discuss commercial audio solutions in an intimate, non-imposing environment.

Read more...

The Church of the Sacred Heart, Caterham, Surrey contains a significant scheme of wall paintings by Joseph Aloyisius Pippet (1840-1903) executed for the Hardman Company between 1890 and 1892. Over the years they had become damaged by water ingress, movement of soluble salts, abrasive cleaning, modern varnish application and over-painting with impermeable paints.

Read more...

Based in Harrogate, Everingham Conservation provides a high-quality service for the conservation and restoration of fine art and decorative surfaces. David Everingham trained at the University of Northumbria, where he gained an MA in the conservation of fine art.

Read more...

Turret clock and Harrison specialist, Chris McKay, last month worked alongside apprentices from clockmakers Smith of Derby to restore the James Harrison of Hull's clock which arrived at the company's Derby workshop on 22nd December.

The preliminary analysis of the clock marks the first step towards a restoration which will see the piece reinstalled at the Derby Silk Mill as part of their renovation to become the Museum of Making 2020.

Read more...

Bridge House Veterinary Surgery had a cement render which, over the years, had begun to crack and allow water ingress, the front elevation suffering the worst . Internally there were damp issues whilst outside some major problems were discovered that needed remedying. On removing the external cement render, specialists from Heritage Cob & Lime found a few challenges that needed immediate attention. Some of the roof timbers had been affected by damp ingress and were in a poor state, so they set about cutting out all decayed wood and replacing with new timbers. As work commenced on the top part of the front elevation, it was discovered that the parapet wall was moving away from the abutting wall.

Read more...

Michelmersh marks the start of 2018 with further innovation in the form of its newly released contemporary website. This significant upgrade has improved the layout, design and functionality of www.mbhplc.co.uk for an ever-increasing customer base. The fresh interface follows an intuitive composition which can allow visitors to seamlessly explore the site to reach their desired page. The site also features updated download areas for the news, gallery, technical and BIM (Building Information Modelling) sections.

Read more...

A Grade Two*-Listed neo-Gothic former church in Birmingham has proved to be a shining example of how sensitive restoration and conversion can allow treasured buildings to be brought back into use.St James's Church in Edgbaston was built in 1852 to a design by the eminent Victorian architect SS Teulon.

It had been unused since 1975, becoming derelict and subject to vandalism, theft and decay.

Read more...

Darwen Terracotta offer a fascinating insight into their process - from site survey, to terracotta and faience production, through to delivery and logistics. The company has the specialist skills required to design, match and produce terracotta to the highest quality.

"Generations of dedicated artisans have passed on their knowledge and experience which enables us to continue providing the best quality and service to our customers. The manufacturing process has changed little over time, though we combine our skills and experience with the latest modelling, casting, drying and kiln firing technology.

Read more...

Rainclear, the UK's leading stockist and online retailer of metal rainwater systems, are offering to help customers find a quality gutter installer for their build or renovation project.

They are already known for the offering customers extra by working out the 'flow calculation' based on the house design and location, recommending the required size of the guttering/downpipes for efficient management of the rainwater, creating a complete list of the rainwater system components illustrated on the architect's drawings - A 'take off' and providing a competitive quote.

Read more...

Restoring the historic ceramic mosaic floor in the game larder at one of the UK's leading historic houses has been undertaken by National Federation of Terrazzo, Marble and Mosaic Specialists (NFTMMS) member JW Restoration.

According to Federation spokesperson Brian James, this exemplifies the quality of the skills and craftsmanship of NFTMMS members which can produce the most spectacular results.

Read more...

A leading Yorkshire brickmaker is currently helping to rebuild an historic two-mile estate wall near York.

The award-winning York Handmade Brick Company, based at Alne, near Easingwold, is restoring the iconic Allerton Park estate wall - 50 years after chairman David Armitage helped to repair the very same wall.

York Handmade is working with Keighley-based building contractor R N Wooler to deliver the project.

Read more...

Newtech Southern was asked to submit a proposal for replacing the church video and audio system at the Church of the Good Shepherd in Surrey. After several meetings to ensure that the new system design was adequate to meet the needs of the church Newtech was awarded the contract to design, install and commission a new audio visual system.

Read more...

Churchgoers at Littleover Methodist Church near Derby are hoping their new £1.9m base will become a hub of the community. The renovated church boasts a new sports hall, cafe, two function rooms, a prayer room and dedicated pre-school area - as well as a tank for rain water harvesting.

On top of all this it also has a linked sound and AV system so that services can be heard in rooms throughout the building.

Read more...

The next closing date for the ChurchCare Grants for the Conservation of Clocks is 5 March 2018, for a May funding decision. All mechanical clocks in Anglican churches in England are eligible, including early electro-mechanical clocks.

The project must involve overhaul and repair of the movement and/or dial motionwork. Repair and redecoration of the dial itself is only considered when the dial is ancient and of historical interest and the treatment is conservation-based.

Read more...

Aiket Castle near Dunlop is one of the most recent heritage leadwork projects by Ayrshire-based leadwork and roofing specialists Nova Contracts Ltd - and the building is steeped in history. Nova Contracts are working with main contractor Renaissance Masonry Construction Ltd.

Aiket Castle itself was a four storeyed square tower typical of the residences of the lesser barons, originally surrounded by a moat and built by the Cunninghames soon after they acquired the land in 1479. Following the murder of the 4th Earl of Eglinton the castle was destroyed and then rebuilt, with an extension, in 1592. In 1734 the castle was sold and the new owners attempted to remodel the castle as a Georgian semi-classical mansion, removing the top storey in the process.

Read more...

Lighting from Reggiani UK has been included in the restoration of the Victorian Chapel at the University of Winchester, to provide an energy-efficient, uniform lighting scheme. The project by Winchester based Design Engine Architects, has seen the restoration and renovation of the existing Chapel with an additional new extension created to be used as a side chapel.

Read more...
<< Start < Prev 1 2 3 4 5 6 7 8 9

10

Next > End >>


Page 10 of 60