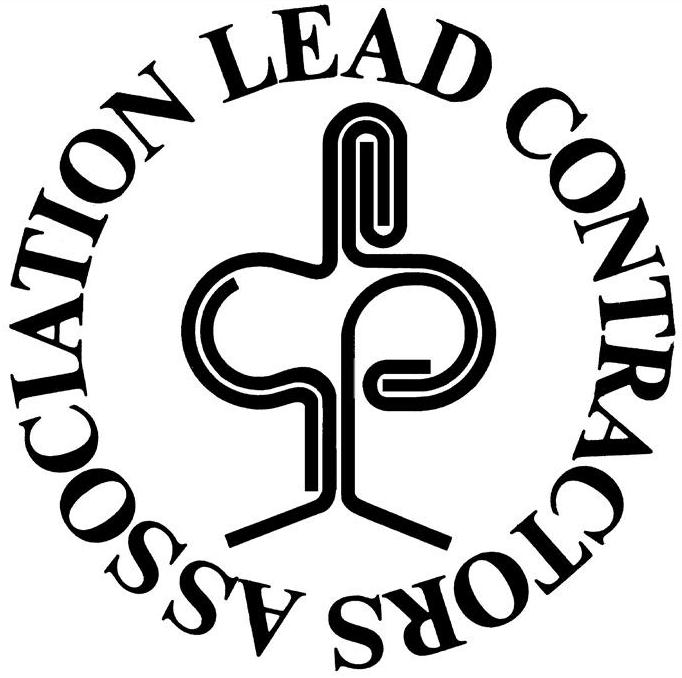 Quite simply, when the installing contractor is no longer around when a problem occurs with their "guaranteed" work
Of course they may just refuse to return to site - after all, they've been paid for the work, why should they care?
They may even have gone out of business (how good is their guarantee then?) - and just how good was the "Guaranteed" workmanship in the first place?
That's why the 25 year Guarantee from a member of the Lead Contractors Association (LCA) is different.
Read more...
Nicole Wall, of Southampton based picture framers We Frame It, was recently approached to undertake an unusual project to frame a rare painting created during the second world war. Nicole takes up the story:

"I do have some challenging items brought in by customers from time to time and none more so then this large piece of War Art dating from 1938. It was a cartoon of my customer's father leaving his horse regiment in Palestine to join the newly formed tank regiment in Europe.

"The picture was unusual as it had been painted on paper used to line ammunition boxes and as such had a central core of tar impregnated coconut fibres. It was extremely brittle and had been stored rolled up in various attics over the years. Still, the artwork remained very clear and the customer now wanted it framed and displayed on the wall.

Read more...

The heritage roofing specialists at Sheffield-based Martin-Brooks have added sparkle to a trio of the region's ecclesiastical gems.

The firm has completed extensive roof repairs on three churches in Sheffield, Rotherham and Doncaster that benefited from government grants for listed places of worship.

Martin-Brooks was successful in securing contracts by competitive tender to renovate the roofs of St Thomas' in Kimberworth, Rotherham, Holy Trinity and St Oswald's in Finningley, Doncaster and Christ Church in Pitsmoor, Sheffield.

Read more...

Completed in 1970 the building is bold statement of modern architecture. However, while the interior of the main worship hall is visually impressive, the environment for speech intelligibility is acoustically very challenging.

Previous attempts to improve communication of the service by the installation of a sound reinforcement system provided only very limited improvement. In fact, it could be fair to say that, these measures had just aggravated the acoustic situation.

Read more...

Daniel Charles Solander (1736-1782) was a renowned Swedish botanist who came to England on the advice of his tutor Linnaeus to become Assistant Librarian, and afterwards Keeper of Printed Books, at the British Museum. He also travelled on the 'Endeavour' with Captain Cook on his expedition to the Pacific. He was a Fellow of the Royal Society and acted as Secretary and Librarian to Sir Joseph Banks, the eminent scientist.

Read more...

When Juliet Hemingray was asked to make an embroidered preaching scarf for a friend, an amazing journey began that has seen her become a leading creator of church textiles.

Countless members of the cloth now wear Juliet's ecclesiastical vestments, including three Archbishops of Canterbury – George Carey, Rowan Williams and Justin Welby. The colourful robes worn by the Archbishop of York, John Sentamu at his enthronement were also made by Juliet and her talented team, in collaboration with Watts & Co.

Read more...

Queen Elizabeth II celebrates her Silver Jubilee, the Ford Fiesta goes on sale in the UK, British Airways inaugurates a regular supersonic Concorde service from London to New York and Cunnings Recording Associates is established in London.

Read more...

Planning permission has been granted for architect Purcell's two prison redevelopments for City & Country. Dorchester prison in Dorset and Shepton Mallet prison in Somerset will be restored and converted into high quality homes.

Read more...

Church lighting specialists Anthony J Smith (Glos) Ltd will be exhibiting at CRE Sandown. The company have been re-lighting churches of all sizes and denominations for well over 30 years including a recent project at St Matthew's in Winchester.

St Matthews church was originally built towards the end of the 12th century as a chapel for the farming district of Wyke, or Weeke as it is known today, near Winchester.

Read more...

The past few months have been a busy time for specialist heating contractors Mellor and Mottram. The Stoke-on-Trent firm paused only for the Christmas celebrations before pushing on to complete jobs in both the South and North West of England.

February saw the final touches put to a new system at St Oswald's Parish Church in Brereton, Cheshire. An Anglican church in the diocese of Chester, St Oswald's is Grade Two* listed and has been described as 'an unusually complete late perpendicular church'.

Read more...

Oakham Castle, one of the finest examples of Norman architecture in the UK, has undergone a major renovation, thanks to a £2.1 million grant from the Heritage Lottery Fund. As part of the project, BJ Waller sourced and supplied architectural ironmongery to complement the history and grandeur of the historical castle, within a tight timescale.

Working closely with John Wright of Weston Allison Wright, BJ Waller produced an ironmongery schedule for high-end Frank Allart door furniture. The door furniture supplied was in unlacquered polished brass that slotted perfectly in with the aesthetics of the historical castle.

Read more...

Repair grants from the National Churches Trust are awards usually of between £5,000 and £40,000 towards the cost of urgent and essential structural repair projects, such as roof repairs. Projects must usually have an estimated cost of at least £100,000 (including VAT and fees) to qualify.

Places of worship of any denomination and age are eligible and applications from listed and unlisted Christian places of worship across the UK will be considered. The Trust are particularly interested in seeing applications from their priority areas - North East England, Northern Ireland, Scotland and Wales, as well as from Baptist and Presbyterian churches, but other churches may still apply.

Read more...

The National Ironwork Heritage Group (NHIG) are holding a Heritage Ironwork Seminar on Friday June 30th this year at Hartlebury Castle, Kidderminster DY11 7XZ from 9.30am to 4.30pm.

The National Heritage Ironwork Group was established in 2009 to raise public awareness about historic ironwork and provide guidance to professionals involved in its restoration. NHIG promotes good conservation practice and high standards of workmanship so as to safeguard the long term survival and integrity of heritage ironwork for the benefit of the nation. They also champion practitioners of traditional ironworking skills and aim to inspire emerging professionals to develop traditional skills. While they cannot endorse the work of specific companies, members are by virtue of their membership ascribing to NHIG Conservation Principles.

Read more...

In October we revealed that Christian Resources Exhibitions (CRE) had been sold by Bible Society to a new owner headed up by its former media consultant Stephen Goddard.

In December Stephen introduced the new team, stating: "Last May the Bible Society decided to focus on its core mission of offering The Bible to the world and purposed to find a new home for CRE or close it down.

Read more...

Two years on from saving over 30 skilled jobs, Darwen Terracotta and Faience report they have smashed their original £1.3 million turnover target. "There is a well justified buzz about the place and an optimism that the hard teamwork and effort have paid off and we have created a sustainable path to a better future for all, explained Jon Wilson."

Read more...

Dorothea Restorations have been working on this Grade 1 listed National Trust property for many years. Projects have included removal, restoration painting and refitting of historic guttering and downpipes, and repairs to the unique cast iron glass houses in the kitchen gardens, and wrought iron potting shed windows.

William Gibbs, who build his fortune on fertiliser, created this fine example of a Gothic revival Victorian country home. Gibbs bought Tyntes Place estate in 1843, at the time featuring a simple regency style house.

Read more...

Rainclear Systems has been providing customers with high quality Metal Guttering for over a decade now. At the same time the friendly, knowledgeable team have been offering advice, free quotations and a 'take off' service to its customers.

But what is a 'take off' service and how does it take the guess-work out of buying your guttering?

Read more...

On 27th November 2016 Stoke Newington Methodist Church opened the doors of its new church on Stoke Newington High Street. Somerset based Fullers Finer Furniture were approached to assist with the design and manufacture of furniture for the building, having in recent years worked in a number of methodist churches in London.

Whilst great care is taken to ensure that each project the company undertakes receives identical expertise, craftsmanship and customer service, each is uniquely created to suit the specification and character of the individual church – there is no 'one size fits all'.

Read more...

A new year is a fantastic time to think about reorganising your church hall in preparation for any upcoming events you may be hosting in 2017. At Mogo Direct, supplying halls with practical folding chairs and tables along with other key furnishings is one of our primary specialities, so we have a great range of products that may be suitable for what you need.

Of course, the first step you'll need to take is to thoroughly clear out and tidy your hall space. It's very common for miscellaneous bits and pieces to accumulate in church halls, as there simply may not be a place for everything to be tidied away immediately. If you want to maximise your space and put it to good use, though, you need to tackle this. Get your clutter organised and packed into storage if necessary.

Read more...

Northcot Brick's flagship project, the Newport Street Gallery, has been declared the outright winner of the'Supreme Award' - the highest accolade given by the Brick Development Association (BDA) in its annual 'Brick Awards'.

As one of the longest established and most widely respected building awards in the UK, the annual BDA Brick Awards recognise excellence in design and construction using brick.

Read more...

In the Summer of last year Essex-based stained glass restorers AuraVisions were engaged to repair a large rose window at Christ Church in North Finchley. The window was made by Clayton and Bell in around 1870 and sits high in the west gable of the church. It consists of eight large cinquefoils (five-leaved designs), eight spokes and eight outer triangles, plus a central quatrefoil (four-leaved) light.

The geometric vine pattern, with varied multi-coloured floral motifs, swirls around the window with handmade glasses, giving a sparkly and intense kaleidoscopic feel. The window was restored as part of a major project to repair the whole of the west wall of the church, which involved extensive repairs to the stonework and tracery.

Read more...
<< Start < Prev 1 2 3 4 5 6 7 8 9

10

Next > End >>


Page 10 of 56