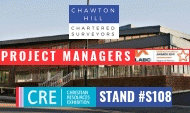 Search Directory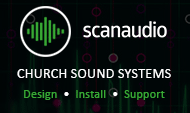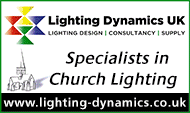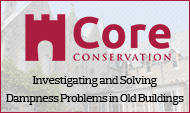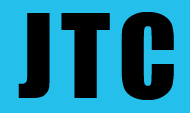 CRE Events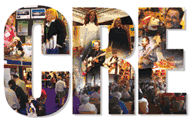 CRE roadshow heads for Sandown following successful Manchester return
'What a wonderful exhibition – we have discovered so much here. Please, please, please come back to Manchester soon!'
That was the overwhelming feedback from visitors to CRE North in Manchester in March. In fact, such was the warmth of the welcome as the show returned to the city that it isn't a question of if, but when, the exhibition will be heading north again, according to the organisers.
Stained Glass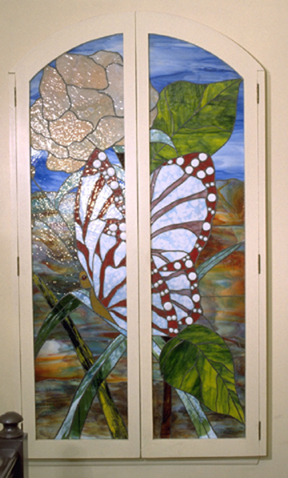 A brief history of stained glass
The origins of the first stained glass windows are lost in history. The technique probably came from jewelry making, cloisonné and mosaics. Stained glass windows as we know them, seemed to arise when substantial church building began.
By the 10th century, depictions of Christ and biblical scenes were found in French and German churches and decorative designs found in England.

New products help to conserve our heritage
Whilst visitors to this website operate in the sector committed to restoring and conserving the historic buildings and artefacts belonging to the past, they are non the less reliant on the very latest products on the market place to perform this task.
Showcased here you will find some of the latest and most innovative new products and services currently available to help us preserve and maintain our heritage for the enjoyment of generations to come.
Latest Entries
Heritage Training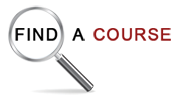 Skills for the future to safeguard the past
Ecclesiastical and Heritage World have a selection of heritage training providers listed within our online directory offering a wide range of courses.
Architectural Metalwork

A guide to architectural metalwork, wrought iron and its restoration
Our next issue will feature a fascinating insight, exploring metallurgy, production techniques, its architectural and historical context and best practice conservation.
Heritage Bath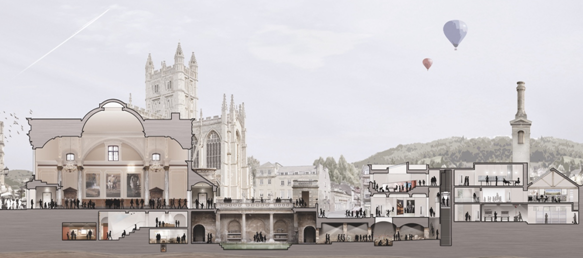 Spotlight on church and heritage work in Bath
Founded by the Romans as a thermal spa, Bath became an important centre of the wool industry in the Middle Ages. In the 18th century, under George III, it developed into an elegant town with neoclassical Palladian buildings, which blend harmoniously with the Roman baths.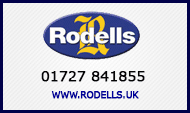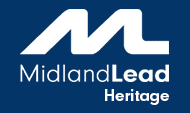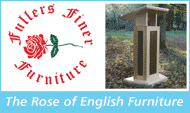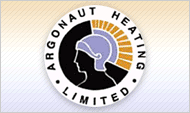 Promotional Videos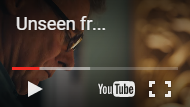 Watch the latest videos from the church & heritage sector here
Traditional Lime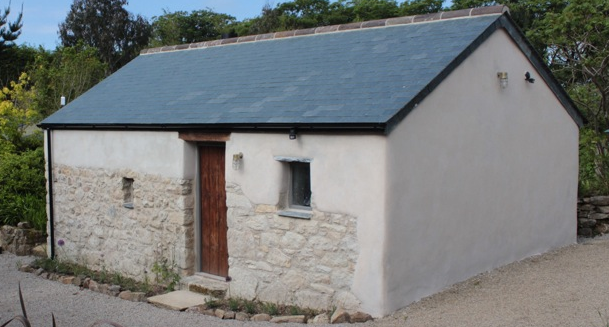 Ancient building material still has many uses
One of the universal building materials prior to the end of the 19th century was lime. Lime was present in various forms in almost every building, from limewash on the walls of cattle byres and cottages to the mortar used on cathedral and castle walls.
Lead Training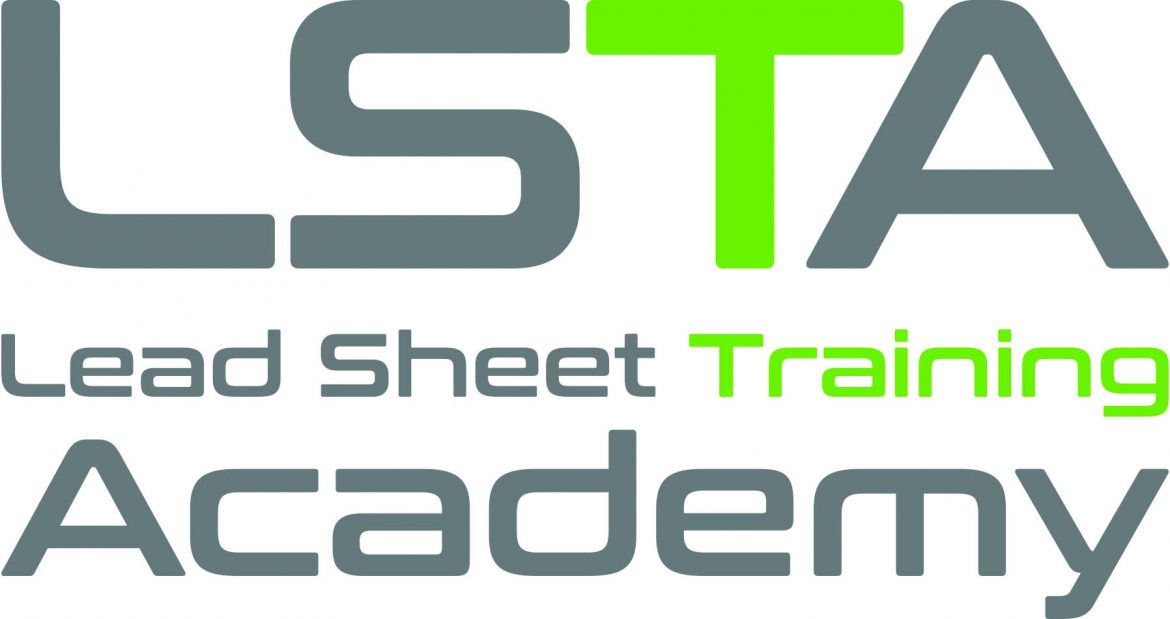 Training at the Lead Sheet Training Academy
The Lead Sheet Training Academy is at the forefront of training for those using lead or hard metals in the construction industry.
Lead Contractors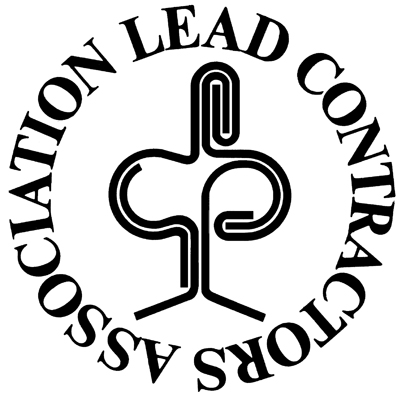 Members offer 25 years peace of mind
The trade body that represents the leadworking industry – and guarantees quality in that industry – is the Lead Contractors' Association (LCA). The LCA was formed in 1984 to promote quality standards in leadwork and now comprises over 70 specialist contractors committed, supported by 15 associate members who supply materials and ancillary services.

Read More...
Pest Control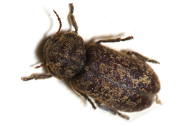 Michael Palin warns of death watch beetle threat to churches
Michael Palin is supporting the future of the UK's historic churches and chapels with a voiceover for a new animated film.
The 80 second animation, produced for the National Churches Trust, highlights why churches are some of the nation's best loved buildings.

Drone Surveys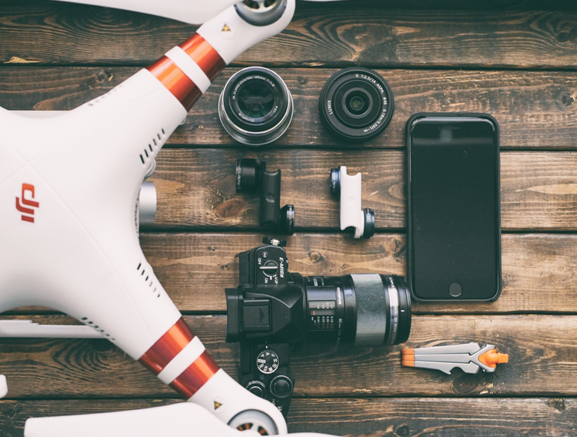 Your surveys no longer need to be done on a wing and a prayer
The use of unmanned aerial systems (UAS) is rapidly expanding as the carers and keepers of old buildings and churches learn how much easier and more cost-effective completing surveying and maintenance projects can be with the professional use of drones.
Lightning Protection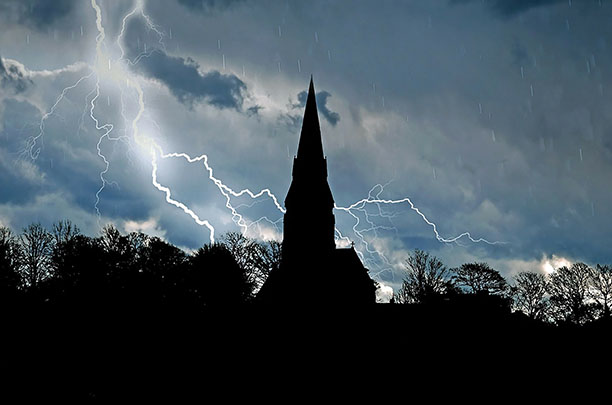 When lightning strikes are you protected against this act of God?
The issue of lightning protection in churches is one that has exercised this publication for many years. In this four-part series of spotlights on the issue we will be revisiting various aspects of the subject, beginning with an overview of current thinking.
Heritage Roofing

Heritage Roofing Register - a helping hand for architects
A unique register of heritage roofing specialists is providing much needed help and assurance for architects and specifiers when working on heritage projects. The Register is the brainchild of the UK's largest roofing trade association, the National Federation of Roofing Contractors (NFRC).
Heritage Crime

The development of the Heritage Crime Programme in England
Mark Harrison, Head of Heritage Crime Strategy at Historic England, outlines the development of their Heritage Crime Programme.
Historic England defines heritage crime as: "Any offence which harms the value of England's heritage assets and their settings to this and future generations."
Fire Guidance
Fire guidance for churches and heritage buildings
Fires in churches and heritage buildings have a number of causes and can have devastating consequences – not only in terms of damage to property, but also as the cause of serious injury and even loss of life.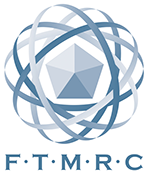 Working in partnership is key to success
This was the key theme in the chairman's introduction to the recent FTMRC statement. Chairman, Trevor Corser, also managing director of JTC Roofing Contractors Ltd, said: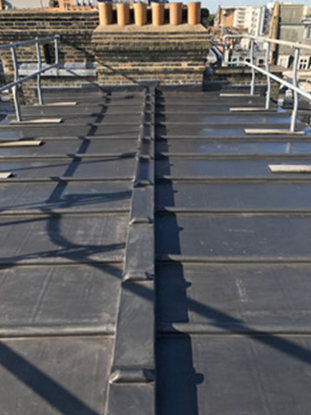 The LCA has held awards for best work from its members for the last 21 years. The Murdoch Sponsors Award was added some ten years ago for the smaller installations that used less than five tonnes of lead sheet, but which could be equally as demanding of the leadworker's skills as the larger, more eye-catching projects.
Read more...
Dulwich College in south London was established in the 17th Century and is famous not only for its superlative academic provision, but also for its historic buildings including the impressive Great Hall. The Hall is the centrepiece of the school community and was designed around 1870 by Charles Barry, whose father designed the Houses of Parliament.

Recently Dulwich College's COO Simon Yiend led an initiative to reimagine the lighting design in the Great Hall to help to restore its original perspective. This included making this spectacular room's lighting more appropriate to its heritage and also more efficient. Bespoke lighting specialist Dernier & Hamlyn was asked to utilise the knowledge its engineers and craftsmen have built up over many years to propose an appropriate solution. They advised installing the light fittings on rods that were attached to the ceiling at the same points as Barry's gas lights to minimise the effect on the building's structure while optimising lighting levels.

Read more...

When the well-known roofing company John Williams & Company was established in 1870, it had already seen other manifestations that could date back as far as 1822, in Bangor, North Wales.

In 2004 the present company John Williams & Company (Contracting) Ltd was formed.

In the intervening years, and since, the company's craftspeople have worked on many prestigious buildings, including Tower Bridge, St James's Palace and The British Museum in London; Rochester Cathedral and Portchester Castle in the South East and many famous hotels and mansions up and down the country.

Read more...

A holy well covering a spring that is said to have arisen during the baptism of Wales's patron saint, St David, has become the latest monument to gain scheduled protection from the Welsh Government's historic environment service (Cadw).

The Pembrokeshire monument is known as 'Pistyll Dewi' or 'Ffynnon Dewi' and the water there is said to have restored the sight of St David's godfather, who held the baby for the baptism.

A stone built, squared off wellhead is repeatedly associated with the remains of a chapel, with some accounts saying the water is sanctified by running under the chapel's altar.

Read more...

Paddy Leighton, UK director for spray foam insulation specialists Icynene, looks at heat loss in buildings and how new, high performance insulation systems can improve comfort levels in old and so called 'difficult to treat' buildings.

Read more...

Every November SPAB (The Society for the Protection of Ancient Buildings) promote 'Maintenance Week' to encourage us to take a look at the buildings we are responsible for and consider spending a little time and money on their care. After all, we all expect regular maintenance checks to keep our cars in good shape – so why not our homes?

Gutters protect our buildings – our most valuable assets, whether ancient or not - Gutters manage the flow of rainwater away from our roofs, walls and foundations keeping them dry and preventing costly damage/repairs.

Read more...

The award-winning York Handmade Brick Company has provided 30,000 bricks for the new multi-million Central Library and Archives in Halifax, which officially opened on Saturday September 9th.

About 30,000 specially-manufactured bricks make up the walls of the new building.

Read more...

York restorers and conservators Andrew G Podmore & Son were delighted to be entrusted with the conservation of the great west doors at Ripon Cathedral. The work was carried out under the expert guidance of architect Oliver Caroe.

As with all restoration, it was paramount that the evidence of the timber's age on the doors' surface be conserved and this involved careful cleaning of the internal surfaces which can be seen as a matrix frame construction in a harlequin pattern. When the frame was cleaned and the accumulated soot and dust removed, remnants of an original waxed finish were found.

Read more...

Cotswolds furniture restorer Clive Payne made a unique discovery whilst restoring an early 18th century bureau which had been bought from the estate of Agatha Christie. The bureau, which had been brought in by a private client, had been sitting in Clive's workshop for 3 years before he began work on it.

Read more...

Known as the UK's largest producer of traditionally handmade bricks and specials, produced from its manufacturing base in Leicestershire, Charnwood combines the highest durability characteristics with the ability to tailor bespoke products to your exact specification to produce a premier finish. Two recent unique projects have used quality, premium Charnwood products to form inspiring architecture that encompass distinctive designs.

Stepping Stone House, in Hurley, is a 150sqm multi-room garden house extension located in the grounds of Hurley Manor House. Shortlisted for a RIBA South Regional 2017 Award, architecture practice 'Hamish and Lyons' has accomplished a beautiful design, which seeks to embrace the essence of nature using organic structure, natural materials and daylight.

Read more...

The danger of fire in ecclesiastical and other heritage buildings becomes particularly acute when building or refurbishment work is being undertaken. A major concern is that most building work in churches is undertaken while it remains fully functioning. In those situations, not having a fully compliant fire alarm system can result in unnecessary risks to the congregation and other building users.

Paul Henson, sales and marketing director at Ramtech Electronics, explained: "Fire in our ecclesiastical and heritage buildings is an ever-present danger. These types of structures are particularly vulnerable during refurbishments or new build work due to the presence of flammable materials and hot works."

Read more...

St Wilfrid's RC Parish Church in Preston city centre is a Grade Two*-listed Jesuit church which draws a substantial number of worshippers throughout the week. It is basilican in form and Italianate in style, with a particularly ornate and impressive interior carried out in exotic materials.

Frank Roberts of Preston-based Francis Roberts Architects said of the interior: "Ranks of giant columns of polished Shap granite, topped with gilded composite capitals, define the nave, which terminates in a semi-domed and coffered apse. The aisle walls are lined in rich marbles and mosaics and there is an impressive display of stained glass."

Last summer the church embarked on a project to install a new lighting system and redecorate the interior, under the direction of Francis Roberts Architects.

Read more...

Ark Stained Glass & Leaded Lights Ltd were approached to work on the Royal Shakespeare Theatre as part of their huge refurbishment project.

Part of the work was to take out a number of leaded lights and steel casements, strip and relead the windows, replacing any broken glass, and restoring the casements.

Read more...

When Grade II* listed All Saints Church in the North Yorkshire hamlet of Burton-in-Lonsdale needed a roof renovation, the architects for the Anglican church turned to JB Shingles from Marley Eternit to deliver a rustic look that harmonised with its surroundings.

The distinctive broach spire, originally built in 1876, had been suffering from weather erosion and needed extensive repairs and renewal, in particular to the shingle cladding, as it was around 60 years old. A substantial grant was secured from the Department for Culture, Media & Sport.

Read more...

In January Stockport-based Aura Conservation Ltd were appointed to carry out the restoration of the Grade II listed 19th century parish church of St Thomas the Apostle in Heptonstall. The gothic style church stands alongside the ruin of the previous 13th century Church of St Thomas à Beckett with three adjacent churchyards.

Read more...

The LSA is going to be running some half day CPD certified seminars in the North of England this autumn. These lead and hard metal seminars are some of our most popular courses and are aimed at anyone involved in the surveying, specifying or installation of rolled lead sheet/traditional hard metals in the construction industry.

Two venues have been selected, one near Wetherby and one in Wigan, to help cover as wide a catchment area as possible.

Read more...

Fullers Finer Furniture have been making their renowned height adjustable Canterbury and York Lecterns since 2001. Demand for these popular lecterns continues. Fullers Finer Furniture put the continued demand down to a number of factors.

Read more...

The return of CRE to Sandown will be accompanied by an equally welcome return of an exhibitor who has seen as many CRE shows as the racecourse itself.

Stoke-on-Trent heating company Mellor and Mottram are one of the foremost specialist installers of heating systems for churches in the UK. From their origins in the commercial market in the 1970s the company has honed its expertise in the complex church sector to a fine degree.

Read more...

Skyline from Alumasc offers top of the range roof edge details to suit all designs and budgets. Skyline systems are manufactured from high quality, polyester coated aluminium by a manufacturer with 50 years of product manufacturing experience so you can expect high precision detailing, welding and finishing.

And NOW you can select and pay for these quality products online from Rainclear Systems the UK's leading stockist and online retailer of metal rainwater and roofline systems.

The Skyline aluminium coping system has a hidden strap fixing method which avoids penetration of the capping, whilst allowing ventilation over the top of the wall.

Read more...

In March 2010 arsonists torched the historic 19th century St Mary's Church at Westry in Cambridgeshire, leaving it almost completely destroyed with only the four main walls left standing.

Its road to recovery was long and at times uncertain. Indeed it took much fundraising just to enable the church to properly assess the damage. From there detailed plans were developed and the necessary permissions sought before the restoration was finally able to take place.

To ensure the church was returned to its former glory it was imperative that the restoration was carried out using the correct traditional building materials.

Read more...

An award winning Lancashire business, Darwen Terracotta, has been invited to feature in the prestigious Parliamentary Review and attend an exclusive reception at the Palace of Westminster on September 18. Participation is by invitation only, enabling selected companies to meet leading politicians and advance the cause of manufacturing and construction.

The company was started in 2015, following the closure, after more than 100 years, of the architectural ceramics division of another local business. Producing terracotta and glazed ceramic cladding – faience – the company has grown rapidly, with products being used on both building restoration and in new projects.

Read more...
<< Start < Prev 1 2 3 4 5 6 7

8

9 10 Next > End >>


Page 8 of 56