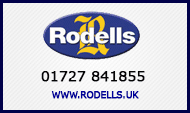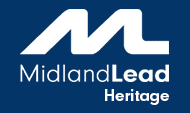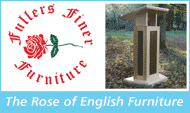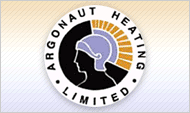 Promotional Videos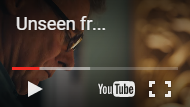 Watch the latest videos from the church & heritage sector here
Heritage Crime

The development of the Heritage Crime Programme in England
Mark Harrison, Head of Heritage Crime Strategy at Historic England, outlines the development of their Heritage Crime Programme.
Historic England defines heritage crime as: "Any offence which harms the value of England's heritage assets and their settings to this and future generations."
Heritage Roofing

Heritage Roofing Register - a helping hand for architects
A unique register of heritage roofing specialists is providing much needed help and assurance for architects and specifiers when working on heritage projects. The Register is the brainchild of the UK's largest roofing trade association, the National Federation of Roofing Contractors (NFRC).
Drone Surveys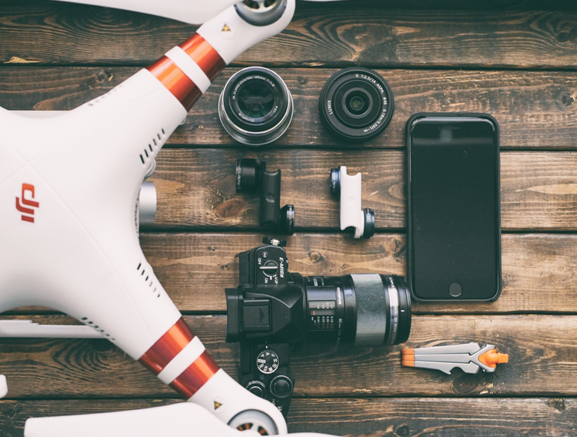 Your surveys no longer need to be done on a wing and a prayer
The use of unmanned aerial systems (UAS) is rapidly expanding as the carers and keepers of old buildings and churches learn how much easier and more cost-effective completing surveying and maintenance projects can be with the professional use of drones.
Lightning Protection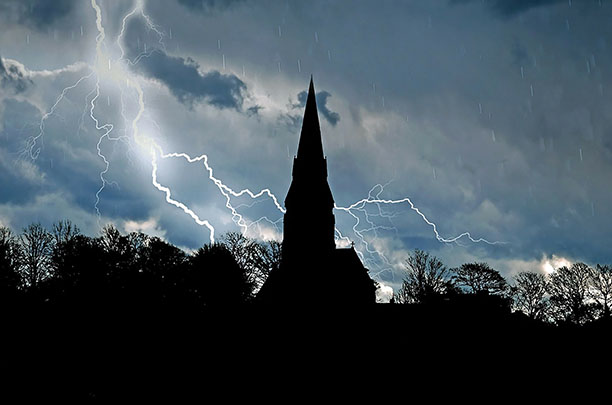 When lightning strikes are you protected against this act of God?
The issue of lightning protection in churches is one that has exercised this publication for many years. In this four-part series of spotlights on the issue we will be revisiting various aspects of the subject, beginning with an overview of current thinking.
CRE Events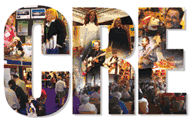 Manchester proves to be the magnet as CRE returns to the North
Sold out! signs are up at Event City in Manchester, ahead of the much-anticipated return of CRE North – with more than 130 organisations taking all the space earmarked for the show, which runs from 13-14 March.
Pest Control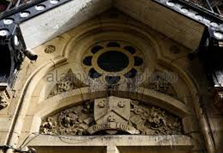 Bird damage to church and heritage buildings
Church and listed building owners - and managers for large property owners in the sector such as Historic England, the Public Monuments and Sculpture Association, and the National Trust - understand property wear-and-tear very well. In fact, those who manage such facilities must budget for repairs and maintenance of their grounds and buildings each year.

Read More...
Fire Guidance
Fire guidance for churches and heritage buildings
Fires in churches and heritage buildings have a number of causes and can have devastating consequences – not only in terms of damage to property, but also as the cause of serious injury and even loss of life.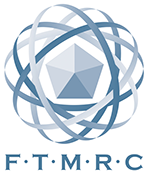 Working in partnership is key to success
This was the key theme in the chairman's introduction to the recent FTMRC statement. Chairman, Trevor Corser, also managing director of JTC Roofing Contractors Ltd, said:
Leadworker Register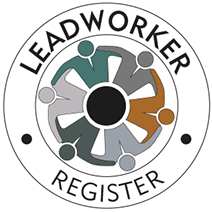 The Leadworker Register - putting skills at the heart of the industry
The Lead Sheet Association has been developing and running successful training and qualification initiatives for many years to help ensure that standards of leadwork are high across the construction industry.
Lead Contractors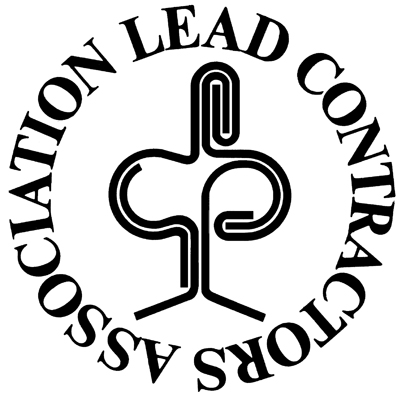 Members offer 25 years peace of mind
The trade body that represents the leadworking industry – and guarantees quality in that industry – is the Lead Contractors' Association (LCA). The LCA was formed in 1984 to promote quality standards in leadwork and now comprises over 70 specialist contractors committed, supported by 15 associate members who supply materials and ancillary services.

Read More...
The Heritage Lottery Fund (HLF) has announced today an award of £3.7million for Liverpool's pioneering Florence Institute for Boys, to fund extensive repair and conservation work, restoring the building so that it again can be used by the local community.
Read more...
Middlesbrough's iconic Transporter Bridge has been given the green light by the Heritage Lottery Fund (HLF) to work up plans ahead of a major improvement programme, it was announced today.

Read more...

Over £15,7 million for England's Historic Places of Worship 
  English Heritage and the Heritage Lottery Fund (HLF) today (Thursday 18 February) announced more than £15.7 million to support urgent repair work to 154 Grade I and II* listed places of worship across England. The grants were awarded under the organisations' joint Repair Grants for Places of Worship scheme.*
Read more...

We all know that listed buildings require materials and repair techniques different to those of modern structures. It is not just that owners and builders may be committing a criminal offence if they don't, they may be causing major long term damage to the property.

In an effort to help people avoid common pitfalls, Mike Wye & Associates Ltd have joined forces with the Listed Property Owners Club to offer free guidance in a series of lectures during Friday 26th March.

Read more...

Across the iconic Glenfinnan viaduct, in an area of outstanding natural beauty sits Glenfinnan Station Museum which today was awarded a grant of £195,000 from the Heritage Lottery Fund. Featured in 'Harry Potter and the Chamber of Secrets' and 'Harry Potter and the prisoner of Azkaban' films, it is one of the best-preserved working stations on the West Highland Line. The Heritage Lottery investment will give people the chance to step back in time and experience the atmosphere of a late-Victorian station while learning about the history of the 'iron road to the Isles' in the Highlands.

Read more...

The Heritage Lottery Fund (HLF) has today announced a £1.39m grant¹ for the restoration of Victoria Gardens in Neath, Wales, plus first-round passes² for 10 other historic parks in London, Chester, St Helens, Clydebank, Aberdeenshire, Merthyr Tydfil, Swansea, Belfast and Wolverhampton.

Dame Jenny Abramsky, Chair of the HLF, said:

Read more...

HLF awards £3m to Northern Ireland's treasured coastal landscape

The Heritage Lottery Fund (HLF) has announced today a £3m grant¹ for the spectacular Giant's Causeway World Heritage Site in Northern Ireland and £3.7m for Liverpool's pioneering Florence Institute for Boys.  In addition, it has given initial support² for projects at Kettle's Yard in Cambridge, the Transporter Bridge in Middlesbrough, Roman Maryport in West Cumbria and the University Church of St Mary the Virgin in Oxford.

Dame Jenny Abramsky, Chair of the Heritage Lottery Fund, said:

Read more...

Sir Michael Latham, Chairman of ConstructionSkills today joined with other industry partners to call for more craftspeople and building professionals in the built heritage sector to apply for CSCS cards. In a speech to clients, contractors, trainers, professional bodies and industry groups at the German Gymnasium, St Pancras, London on Tuesday 9th February, he stressed the need for the right blend of skills, expertise, knowledge and experience and demonstrating competency to do this work.
Read more...

Lecture series to highlight the value of built heritage

Robert Gordon University's Scott Sutherland School of Architecture and Built Environment have announced a new lecture mini-series that will focus on the
importance of preserving and working with our built heritage.  This will be done by showcasing a number of conservation and regeneration projects currently being undertaken in Scotland and beyond.

Read more...

A unique and unprecedented partnership focusing on world history for 2010

The BBC and the British Museum have joined forces in an original and unprecedented public service partnership, focusing on world history. At its heart is a landmark series on BBC Radio 4, 'A History of the World in 100 Objects' which will broadcast from 18 January 2010.

Read more...

The fourth Listed Property Show has been hailed as the most successful ever by the exhibitors and visitors. The 2010 show closed its doors on 21 February, at the end of the two-day event, with an increase in attendance of over 35% – to 5,743. The number of exhibitors rose by 20%.

Click HERE to view selected exhibitor profiles


Read more...

The first major phase of the Mid Hants Railway's latest Heritage Lottery Fund (HLF) project has been completed and will be formally opened on Wednesday February 17th by song writer, record producer and railway enthusiast Pete Waterman

Read more...

Christmas has come early for the Cardiff Story as the Heritage Lottery Fund (HLF) today (14 December) awarded a grant of £440,000 towards the first phase of re-opening a museum for the city.

Read more...

One of the most important historical buildings in South East England, Grade I listed Lewes Priory, is to be transformed into a top visitor attraction thanks to a confirmed* Heritage Lottery Fund (HLF) grant of £545,500.
Read more...

A museum charting the history of a regiment linked to the Tower of London for more than 400 years will receive a complete makeover, thanks to confirmation of a £300,000 grant* from the Heritage Lottery Fund (HLF) it was announced today.

Read more...

Three parks in London, Walsall and Devizes are celebrating the beginning of the New Year following confirmed grants totalling £9.3m* from the Heritage Lottery Fund (HLF) and the Big Lottery Fund (BIG).  This money from the two Lottery distributors will give a vital boost to plans for these popular local parks. 

Carole Souter, Chief Executive of HLF, said on behalf of HLF and BIG:

Read more...

St George's is an historic 19th century Catholic Church in the ancient city of York. Designed by Charles and Joseph Hansom (of Hansom cab fame), the church was built in 1850 to serve the needs of the large number of Irish immigrants arriving in England at that time to find work in the farms and on railway construction.

St George's is still a thriving church with a large and cosmopolitan congregation. In common with many other similar period churches, it has had a problem finding effective heating during the long winter months.

Read more...

Lavendon Access Services' Vehicle Mount Division, EPL Skylift, has recently supplied Chester-based company Wasp Ltd, with its largest truck mounted boom, a 72 metre model, for a job at the Royal Liver Building on the banks of the River Mersey in Liverpool.

Read more...

Sponsored by Santander Additional support provided by The A.G.Leventis Foundation
4 March – 6 June 2010   /  Room 35  /  Admission charge

Kingdom of Ife: sculptures from West Africa will tell the story of the legendary city of Ife (pronounced ee-feh) through some of the most refined and beautiful sculptures ever to be found in Africa. Ife is today regarded as the spiritual heartland of the Yoruba people living in Nigeria, the Republic of Benin and their many descendants around the world. The exhibition will feature nearly 100 superb pieces of Ife sculpture, most of which have never been seen in the UK before, and have been drawn almost entirely from the magnificent collections of the National Commission for Museums and Monuments, Nigeria. The British Museum is planning a series of Africa-related events, activities and displays to coincide with the 50th anniversary of African Independence celebrations in 2010

Read more...

The BP Special Exhibition

22 April – 25 July 2010  /  Reading Room  /  Admission charge


This major exhibition, supported by BP, will bring together the finest group of Italian Renaissance drawings to be seen in this country for over seventy years. Drawn from the two foremost collections in the field, the Gabinetto Disegni e Stampe Uffizi in Florence and the British Museum, the display will chart the increasing importance of drawing during the period between 1400 and 1510, featuring 100 works by amongst others Fra Angelico, Jacopo and Gentile Bellini, Botticelli, Carpaccio, Leonardo da Vinci, Filippo Lippi, Mantegna, Michelangelo, Titian  and Verrocchio. In addition, infrared reflectography and other non-invasive scientific analysis of the works will give fresh insights into the techniques and creative thinking of Renaissance artists as they experimented with a freedom not always apparent in their finished works

Read more...

- Major New Cultural Venue in Maritime Greenwich World Heritage Site Moves Closer to Opening -

 29 January 2010:  A window from the Royal Tudor Palace of King Henry VIII was reinstalled on the site of his famous palace on the exact day Henry died, 463 years ago on 28 January 1547.  The window, reconstructed from stonework excavated on the site of Tudor Palace is one of the unique exhibits in Discover Greenwich at The Old Royal Naval College, a new £6m contemporary cultural venue exploring the history of the area, opening on 23 March 2010.  [Link to pictures below].  The site of King Henry VIII's Greenwich Palace lies under the Old Royal Naval College.  

Read more...
<< Start < Prev 51 52 53

54

55 56 Next > End >>


Page 54 of 56