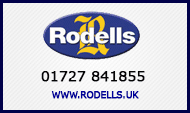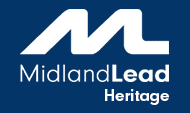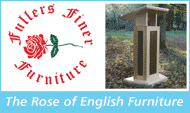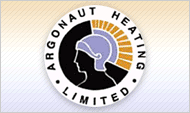 Promotional Videos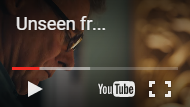 Watch the latest videos from the church & heritage sector here
Heritage Crime

The development of the Heritage Crime Programme in England
Mark Harrison, Head of Heritage Crime Strategy at Historic England, outlines the development of their Heritage Crime Programme.
Historic England defines heritage crime as: "Any offence which harms the value of England's heritage assets and their settings to this and future generations."
Heritage Roofing

Heritage Roofing Register - a helping hand for architects
A unique register of heritage roofing specialists is providing much needed help and assurance for architects and specifiers when working on heritage projects. The Register is the brainchild of the UK's largest roofing trade association, the National Federation of Roofing Contractors (NFRC).
Drone Surveys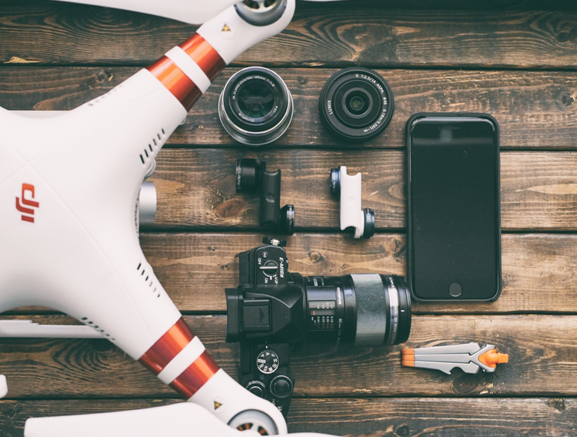 Your surveys no longer need to be done on a wing and a prayer
The use of unmanned aerial systems (UAS) is rapidly expanding as the carers and keepers of old buildings and churches learn how much easier and more cost-effective completing surveying and maintenance projects can be with the professional use of drones.
Lightning Protection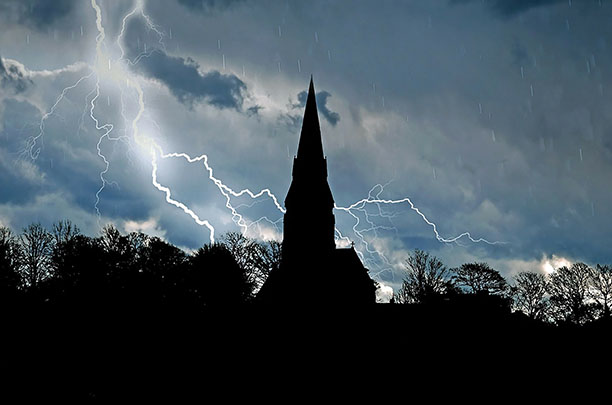 When lightning strikes are you protected against this act of God?
The issue of lightning protection in churches is one that has exercised this publication for many years. In this four-part series of spotlights on the issue we will be revisiting various aspects of the subject, beginning with an overview of current thinking.
CRE Events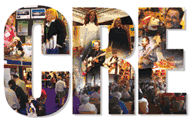 Manchester proves to be the magnet as CRE returns to the North
Sold out! signs are up at Event City in Manchester, ahead of the much-anticipated return of CRE North – with more than 130 organisations taking all the space earmarked for the show, which runs from 13-14 March.
Pest Control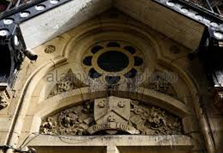 Bird damage to church and heritage buildings
Church and listed building owners - and managers for large property owners in the sector such as Historic England, the Public Monuments and Sculpture Association, and the National Trust - understand property wear-and-tear very well. In fact, those who manage such facilities must budget for repairs and maintenance of their grounds and buildings each year.

Read More...
Fire Guidance
Fire guidance for churches and heritage buildings
Fires in churches and heritage buildings have a number of causes and can have devastating consequences – not only in terms of damage to property, but also as the cause of serious injury and even loss of life.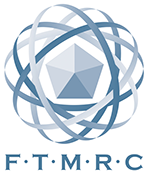 Working in partnership is key to success
This was the key theme in the chairman's introduction to the recent FTMRC statement. Chairman, Trevor Corser, also managing director of JTC Roofing Contractors Ltd, said:
Leadworker Register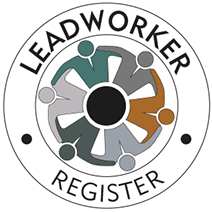 The Leadworker Register - putting skills at the heart of the industry
The Lead Sheet Association has been developing and running successful training and qualification initiatives for many years to help ensure that standards of leadwork are high across the construction industry.
Lead Contractors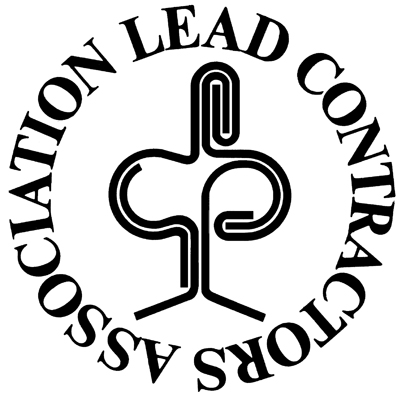 Members offer 25 years peace of mind
The trade body that represents the leadworking industry – and guarantees quality in that industry – is the Lead Contractors' Association (LCA). The LCA was formed in 1984 to promote quality standards in leadwork and now comprises over 70 specialist contractors committed, supported by 15 associate members who supply materials and ancillary services.

Read More...
Two Welsh towns are to receive a much-needed boost of £2.5m, the Heritage Lottery Fund (HLF) announced today (14 May, 2010). The money has been earmarked for Pontmorlais and Cefn Mawr and will help fund vital regeneration schemes.
Read more...
Whitechapel Road is to be given a major makeover, thanks to a grant of almost £1.4 million from the Heritage Lottery Fund (HLF), it was announced today.


This Townscape Heritage Initiative (THI) will become part of a wider £10m regeneration scheme named 'High Street 2012' that also plans to provide public realm improvements, community, art and heritage events as it rejuvenates the area.

Read more...

Eleven town centres across the UK are to receive a much-needed boost of £14m, the Heritage Lottery Fund (HLF) announced today. The earmarked¹ money will help fund vital community regeneration schemes in these currently neglected areas. 


This investment is part of the HLF's Townscape Heritage Initiative (THI) which has invested nearly £200m since 1998 into regenerating towns that have suffered serious social and economic decline.

Carole Souter, Chief Executive of the HLF, said:

Read more...

Real properties owned by people who take pride in their homes and gardens are captured in the handcrafted and unique ceramic models made by Nottinghamshire based artist Richard Rogers of RAR Ceramics.  

With over 30 years experience in art and ceramics, his business now takes him all over the UK from Scotland to Sussex, South Wales to Norfolk, making models of a rich variety of homes. These have included converted stable blocks, rectories and other listed buildings, some dating back to the 1400's, and also a number of modern properties.
Read more...

Your interest in Britain's heritage has inspired us to write and ask for your help in our quest to preserve this vital heritage for the future.

The very nature of Charles Brooking's unique Collection has relied on his dedication in rescuing, for the nation's future generations, important items of architectural detail before they are consigned to the skip, sold to the highest bidder or, worse still, destroyed.
Read more...

Finding a reliable and honest tradesman these days can be a minefield. It's difficult enough just avoiding the cowboys for jobs around the house let alone for specialist jobs for heritage and ecclesiastical work where high levels of skill and competence are needed. The Guild of Master Craftsmen only accepts members who can prove their skill and integrity which is why they are always in demand.

Click

HERE

to see Guild members' profiles
Read more...

Ladycross Quarry, situated in the middle of Slaley Forest, is one of the few remaining quarries in England where the stone is won by hand. The layers are separated by very level bedding planes. This means that the stone can be worked by hammer and wedge as it is used throughout the ages, and no explosives are used.

Read more...

In August 2008, Ellis & Co. of Shepton Mallet, Somerset commenced masonry & roofing works to Bramshill Mansion, a Grade I listed building and Grade II* listed landscape, which is currently The National College of Police Leadership.  Works continue with Ellis supplying a team of Masons/Conservators working both on site and in their banker shop to conserve and where necessary replace masonry and brickwork and Carpenters, Tilers and Leadworkers working on the building's roofs.
Read more...

The Heritage Lottery Fund (HLF) has announced today initial support² for major redevelopment projects in Cardiff, Halifax and London.  These are: St Fagans, one of the UK's earliest open-air museums which has been pivotal in shaping Welsh cultural identity; the Piece Hall, an 18th-century square and monument to Yorkshire's textile industry; and the Science Museum's new galleries designed to honour achievements in science and digital communications.

Read more...

Abingdon Old County Hall restoration gets Heritage Lottery Fund go-ahead

Read more...

New report shows heritage tourism contributes £20bn to UK economy and has important role to play in recovery 

A new report published today, commissioned by the Heritage Lottery Fund (HLF), reveals for the first time the scale of the heritage tourism industry in the UK, estimating its gross domestic product (GDP) contribution to be £20.6 billion.

Read more...

We are recruiting two Member vacancies on our Committee for Scotland and three Member vacancies on our Committee for Wales. Committees take decisions on all requests between £50,000 and £1million and provide a crucial country perspective to the HLF Board on larger grants, targeted initiatives and on regional priorities.

These posts present an exciting and challenging opportunity for individuals with a strong commitment to, and enthusiasm for the UK's diverse heritage.

Read more...

Planning permission granted by Camden Council

The Trustees of the British Museum are delighted that Camden Council has given planning permission for the World Conservation and Exhibitions Centre. The building will ensure the British Museum can meet its fundamental obligations of preserving, researching, displaying and lending this unparalleled collection for future generations. The building will ensure the British Museum remains one of the world's leading museums, a civic space serving a local, national and international audience.

Read more...

Published by the Department of Communities and Local Government on 23 March 2010

(Note prepared by Tony Allen, DMH Stallard)

PPS5 replaces Planning Policy Guidance Note 15 and will apply to all planning decisions affecting "Heritage Assets" taken after 23 March 2010. English Heritage have published simultaneously their "Historic Environment Planning Practice Guide".
Read more...

IAN HARVEY, the new chairman of the Federation of Traditional Metal Roofing Contractors, reflects on the first two years of the federation and its efforts to introduce and police quality standards in traditional metal roofing.

In stepping into David White's shoes as chairman of the FTMRC, I can't help but reflect on his parting statement: "So far, so good; but we have a long way to go." That is certainly very true, but at least under David's leadership we have laid firm foundations and I look upon it as now being my job to build upon those foundations as we continue to progress within the roofing sector of UK construction.

Click HERE to see the federation members' profiles

Read more...

York company plays key role in scottish palace recreation

Historic Scotland is delighted to announce the award of a series of specialist contracts for its ongoing Stirling Castle Palace Project.

The contracts are part of a £12 million scheme, which will see the royal palace of James V returned to how it may have looked in its mid-16th century heyday. Among the successful bidders is Chris Topp & Co, of North Yorkshire, which will create metalwork for the palace, including fire irons of the type that would have been essential in helping keep the palace warm for the royal family and courtiers.

To find out more about Chris Topp click HERE and view their entry in our online directory
Read more...

Bob Dunbar of Random Sounds has a history of over twenty- four years of developing specialist installations in places of religious worship embracing a wide range of amplification techniques.

The varied styles of worship in the modern world demand a wide range of systems.
Read more...

A dynamic exploration of culture, heritage and identity
Discover and share the Jewish experience in the context of British life
Planned future exhibitions include Jews in Entertainment and Comic Book Superheroes
The Jewish Museum London will reopen on 17 March 2010 after a £10 million transformation creating a landmark museum that celebrates Jewish life and cultural diversity. Its new displays and exhibitions will tell the story of Jewish history, culture and religion in an innovative and compelling way and engage with people of all backgrounds and faiths to explore Jewish heritage and identity as part of the wider story of Britain. The only museum in London dedicated to a minority group, the museum's expansion and redevelopment was made possible following a £4.2m grant from the Heritage Lottery Fund.

Read more...

Innovative documentary binds generations and inspires young people.

Read more...

The Heritage Lottery Fund (HLF) has today announced confirmed grants worth £4.4million for seven key heritage projects in seven boroughs across the capital.

Read more...
<< Start < Prev 51 52

53

54 55 56 Next > End >>


Page 53 of 56