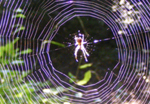 Buriton Chalk Pits, near Petersfield, East Hampshire, is to be saved thanks to nearly £150,000 from the Heritage Lottery Fund (HLF).

The money will be put towards conserving the ecologically valuable chalk pits in Buriton, a well-loved Local Nature Reserve and Site of Importance for Nature Conservation.
It will pay for a programme of maintenance work including scrub clearance and the creation of new habitats. New paths will be created and existing ones improved, local school children will be shown the natural and industrial history of the pits and a part-time ranger will be employed by Queen Elizabeth Country Park to help manage the site.
Read more...
The Heritage Lottery Fund (HLF) has awarded a grant of £44,900 to Eglish Historical Society for a new project that will explore and record the history of the parish, it was announced today.


The two year project, 'Eglish through the Ages', will capture and record the cultural and natural heritage of the area over the past centuries to ensure its preservation for future generations.  At least fifteen volunteers will be recruited to help research, compile and record the heritage of the parish under the themes of history, literature, sport, folklore, politics and the industrial past. 

The unique heritage of Eglish includes its ancient church site, which is believed to have been a centre of worship since the dawn of Christianity, the base of an early Celtic cross, the sweat-house at Cadian and other places of historic significance including hill-forts, crannogs and holy wells.  Part of the Battle of Benburb was fought within the parish boundaries, Harper O'Neill is believed to be buried in the church grounds and connections with the milling industry date back to early monastic times, giving the area a rich heritage. 

Read more...

The Lead Sheet Association (LSA) has appointed Nigel Johnston, their former Training Manager, as General Manager responsible for all aspects of the Association's activities.

Read more...

NFRC officially launched the development of a National heritage roofing contractor's register in January 2008 and it is constantly updated. The register aims to identify reliable and suitably qualified heritage roofing specialists who have a good track record in carrying out roofing work to historic buildings.

Click HERE to find a selection of specialist heritage NFRC Members
Read more...

The future of one of London's oldest buildings, the Chapter House at Westminster Abbey, has been secured following a major English Heritage-led repair and conservation project. Over the past 18 months a team of 20 master carvers and stonemasons has painstakingly cleaned, repaired and conserved the badly weathered gargoyles, stone floral friezes, flying buttresses and stained glass windows. The colossal scaffolding has now come down to reveal the majestic exterior completely refreshed, revived and weather-tight.
Read more...

A dramatic reconstruction has revealed the face of a medieval knight whose skeleton was discovered at Stirling Castle.

This Thursday, BBC Two's History Cold Case series will attempt to discover the identity of the warrior who may have been killed during Scotland's Wars of Independence with England in the late 13th and 14th centuries.

Read more...

Two Welsh towns are to receive a much-needed boost of £2.5m, the Heritage Lottery Fund (HLF) announced today (14 May, 2010). The money has been earmarked for Pontmorlais and Cefn Mawr and will help fund vital regeneration schemes.

Read more...

We are recruiting two Member vacancies on our Committee for Scotland and three Member vacancies on our Committee for Wales. Committees take decisions on all requests between £50,000 and £1million and provide a crucial country perspective to the HLF Board on larger grants, targeted initiatives and on regional priorities.

These posts present an exciting and challenging opportunity for individuals with a strong commitment to, and enthusiasm for the UK's diverse heritage.

Read more...

Planning permission granted by Camden Council

The Trustees of the British Museum are delighted that Camden Council has given planning permission for the World Conservation and Exhibitions Centre. The building will ensure the British Museum can meet its fundamental obligations of preserving, researching, displaying and lending this unparalleled collection for future generations. The building will ensure the British Museum remains one of the world's leading museums, a civic space serving a local, national and international audience.

Read more...

Published by the Department of Communities and Local Government on 23 March 2010

(Note prepared by Tony Allen, DMH Stallard)

PPS5 replaces Planning Policy Guidance Note 15 and will apply to all planning decisions affecting "Heritage Assets" taken after 23 March 2010. English Heritage have published simultaneously their "Historic Environment Planning Practice Guide".
Read more...

IAN HARVEY, the new chairman of the Federation of Traditional Metal Roofing Contractors, reflects on the first two years of the federation and its efforts to introduce and police quality standards in traditional metal roofing.

In stepping into David White's shoes as chairman of the FTMRC, I can't help but reflect on his parting statement: "So far, so good; but we have a long way to go." That is certainly very true, but at least under David's leadership we have laid firm foundations and I look upon it as now being my job to build upon those foundations as we continue to progress within the roofing sector of UK construction.

Click HERE to see the federation members' profiles

Read more...

One of Belfast's oldest and most beautiful churches has won an important prize following a huge renovation project involving tile company Armatile.

St Malachy's Catholic Church, in Alfred Street near the city centre, has been declared NI Project of the Year.
The 19th century church beat several multi-million pound commercial and government schemes.

 The results of the Royal Institution of Chartered Surveyors competition were announced on Monday the 20 May.
Following the major renovations, many of the church's old features were brought back to life.
These included the altarpieces, the sanctuary, the "inverted wedding cake" ceiling and stained glass.
Designed by Consarc and manufactured and fitted by Armatile the main church floor has undergone a stunning transformation.
Incorporating new mosaic and water jet cut pieces, it succeeds in complimenting and enhancing the original sanctuary mosaic sections.
A bespoke original geometric design was also commissioned for the baptismal area which again was manufactured and fitted by Armatile.
All this was made possible by Armatile's specialised manufacturing facility in Armagh, which allowed the floor designs to be realized to the exacting architectural design specifications.

Read more...

In June 2010 Crossroad Health and Safety Systems; based in Charfield celebrate their 5 year anniversary. During the past five years they have grown into a truly national company with more than 40 employees and associates, and the company maintains an award-winning culture which focuses on innovation and practical solutions to the challenges which safety brings, although working in a very serious sector a fun work environment is key to success and effective communication.

Read more...

by PETER AUSTIN, manager of ACAD, the Asbestos Control and Abatement Division of the Thermal Insulation Contractors' Association (TICA)

As I travel around the UK I often look and marvel at our churches and cathedrals. I am impressed by their beauty and design and I am in awe of the skills of the craftsman who built those magnificent buildings. I also often wonder at the spiritual meaning of the buildings and if other people who have lived, worked and worshipped in them were moved as I am by their reassuringly constant presence in our communities.

Click HERE to view a selection of asbestos specialists in our online directory

Read more...

Students at Glasgow Metropolitan College have created models of Inchmahome Priory and Edinburgh Castle as part of their HND course in 3D Model Making.

The models were officially handed over to Historic Scotland today, Friday 14th May, at Glasgow Metropolitan College on North Hanover Street, Glasgow. They will be used at Edinburgh Castle and Inchmahome Priory as part of educational activities organised by Historic Scotland to support pupils' learning.

Read more...

Lower Kirkgate in Leeds – an area integral to the regeneration of the city – is to be given a major makeover thanks to £1million awarded under the Townscape Heritage Initiative (THI) scheme the Heritage Lottery Fund (HLF) has announced today. 

Read more...

Whitechapel Road is to be given a major makeover, thanks to a grant of almost £1.4 million from the Heritage Lottery Fund (HLF), it was announced today.


This Townscape Heritage Initiative (THI) will become part of a wider £10m regeneration scheme named 'High Street 2012' that also plans to provide public realm improvements, community, art and heritage events as it rejuvenates the area.

Read more...

Eleven town centres across the UK are to receive a much-needed boost of £14m, the Heritage Lottery Fund (HLF) announced today. The earmarked¹ money will help fund vital community regeneration schemes in these currently neglected areas. 


This investment is part of the HLF's Townscape Heritage Initiative (THI) which has invested nearly £200m since 1998 into regenerating towns that have suffered serious social and economic decline.

Carole Souter, Chief Executive of the HLF, said:

Read more...

Real properties owned by people who take pride in their homes and gardens are captured in the handcrafted and unique ceramic models made by Nottinghamshire based artist Richard Rogers of RAR Ceramics.  

With over 30 years experience in art and ceramics, his business now takes him all over the UK from Scotland to Sussex, South Wales to Norfolk, making models of a rich variety of homes. These have included converted stable blocks, rectories and other listed buildings, some dating back to the 1400's, and also a number of modern properties.
Read more...

Your interest in Britain's heritage has inspired us to write and ask for your help in our quest to preserve this vital heritage for the future.

The very nature of Charles Brooking's unique Collection has relied on his dedication in rescuing, for the nation's future generations, important items of architectural detail before they are consigned to the skip, sold to the highest bidder or, worse still, destroyed.
Read more...

Finding a reliable and honest tradesman these days can be a minefield. It's difficult enough just avoiding the cowboys for jobs around the house let alone for specialist jobs for heritage and ecclesiastical work where high levels of skill and competence are needed. The Guild of Master Craftsmen only accepts members who can prove their skill and integrity which is why they are always in demand.

Click

HERE

to see Guild members' profiles
Read more...
<< Start < Prev

51

52 53 54 Next > End >>


Page 51 of 54