Ecclesiastical and Heritage World

Chapel Studios Stained Glass
Google Map
14 Bridge Road
Hunton Bridge
Kings Langley
Hertfordshire
WD4 8RE
Email:

This e-mail address is being protected from spambots. You need JavaScript enabled to view it
Website
Contact Person:

Peter Campling
Phone:

01923 266386
Occupation:

Stained Glass Design, Restoration & Conservation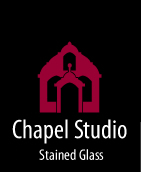 Design and Craftmanship in Stained Glass

Bespoke Stained Glass Design
We undertake new commissions alongside our conservation and restoration projects. The studio is regularly approached from clients all over the UK and from as far afield as Trinidad and Tobago to produce new designs.
New Traditional Leaded Windows
We make and fit new leaded windows for various buildings including churches, listed buildings and private homes.
Stained Glass Conservation
For many years we have proudly upheld our long and distinguished tradition of excellence in the field of conservation restoration. Our high standards throughout the years has ensured the continued and close association with our clients which include English Heritage, Cambridge and Oxford Colleges and many other heritage bodies all of whom put their trust in us.
We have also carried out extensive work to many of The National Trust properties.
All conservation work is carried out in strict adherence to guidelines issued by the Institute of Conservation in conjunction with the CVMA.
Restoration of Victorian and Stained Glass
Our dedicated team of highly skilled conservators carry out restoration projects commissioned country and worldwide.
Much of the work we are entrusted with requires replacement of glass and imagery. The studio's expert glass painters work diligently to ensure replication is exact and faithful to the original piece. All our processes are devoted to preventing deterioration and severe damage that affects such works of art.
Protection
We also provide a protection service that serves as a preventative measure to ensure the longevity of glass. This service includes Wire Guards and Isothermal Glazing.
hide waysearch:

No
| | |
| --- | --- |
| Date added: 2017-03-29 09:04:34 | |